In this article, we are going to tell you about the best online course platform to create, market & sell digital products.
We will answer all relevant questions in this regard:-
What do you mean by online courses?
Benefits of online courses
Why you should create an online course?
Who should create an online course?
How to create an online course?

How to market your online courses?

How to make money online selling online courses?
Best online courses platform – Thinkific
Let's get started…
What is an online course?
In order to understand this term, first let us understand the meaning of course.
A course is usually a series of lessons or lectures given by a lecturer, professor, professional, or educator on a particular subject.
It is a well-organized study plan divided into units. At the end of the course, you need to go through the assessment through an examination.
Earlier, you need to go to a specific place to get educated in a particular subject either daily, weekly, or at your and your instructor's convenience.
But with the onset of COVID-19 in Mar 2020, when the whole world came to halt. This led to the need and rise of Online education throughout the world.
Nowadays, online education is the most preferred one.
Online Courses
Online courses are the latest trending method to get your learning anytime, anywhere. With this modern way, you can either study or teach from any part of the world.
Online courses can be in any form i.e. videos, images, text, and pdf. You can share them easily with a link or send an invitation email or create an app or membership site.
Benefits of Online Courses
The major advantages of online courses are:-
The biggest advantage of online courses is that you can study any time 24 hrs a day and throughout the week. Also, you can connect with your fellow students and educators online instantly to get solutions.
Studying online saves a lot of time and money. Since you need not far distance for that.
You can connect directly and comfortably with your tutor without hesitating and ask for clarification via e-mail, and chat.
Online courses break the demographic barrier. Now, you can study from the best tutor available in the world in just a few clicks.
If you are a student and want to do some side hustle. Studying online gives you an opportunity to do freelancing while you study.
You can concentrate and focus more easily.
Examples of Online Courses
Photography Courses
Yoga Classes Courses
Web Design Courses
Cryptography Courses
Cybersecurity Courses
Digital Marketing Courses
Affiliate Marketing Courses
Why you should create an online course?
Everyone should create an online course. Now you must have seen that due to COVID-19 in 2020. A lot of things have changed around the world.
Online learning platforms are booming like anything. Because Covid made people used to studying online and increased the presence of people online in every sector.
So, we strongly recommend everyone must have an online presence and create online courses, which can be anything like cooking, painting, and learning guitar.
You can create anything you are mastered or are good enough at.
By creating an Online course you can make money online from the comfort of your home.
Best 5 reasons to create an online course:-
You can share your knowledge with the masses around the world.
You can make passive income by selling courses.
It gives you the opportunity to work from the comfort of your home.
You can build your community.
You need to create a good course once and sell it off lifetime.
Who should create an online course?
Now, the question arises of who should create an online course. As we mentioned earlier anybody can have his presence online but we strongly recommend the below-mentioned to create a course:-
YouTubers – can teach others how to make money online on youtube and also sell their videos by converting them into an arranged course.
Bloggers – can make people learn how to make websites, also they can convert their knowledge shared via blog into a fully online course.
Podcasters – can sell their course and save their audience from the distraction of advertisements they have to face on another platform.
Authors – can publish their books in the form of courses.
Coaches and consultants – can create their digital products in the form of courses to teach and share knowledge with audiences like finance consultants.
If you are a College student, you can earn money online by teaching online through courses.
An educator – who is giving offline tuition and teaching in schools and universities.
Yoga Instructor – can create video lessons and host online courses.
We had listed a few examples for a better understanding of the topic. But it can be anyone who is skilled enough who can teach to people.
How to create an online course for free?
Before creating an online course you first need to have a check off the list for yourself. It will make it easier for you to start.
We had listed below a few points to be kept in mind before starting your online journey:-
Choose a good platform, software, or tools for your online journey.
Select your niche in which you can deliver good enough and give value to your students.
Create courses in a systematic manner and topic-wise.
Look at your competitors or fellow educators and analyze market trends and their top-performing content.
Pick the right form of content based on nice like what it should be a video, podcast, pdf, or quiz.
Price your course keeping the interest of your target audience.
Market and sell it to the masses.
Now, we are going to introduce you to the best online platform to create your first course for free online i.e. Thinkific.
You can always go for other platforms to create a free course online but free platforms always restrict your ability and creativity to get the best out of you.
Also, you should always avoid switching platforms as you need to start from scratch to be familiar with a new platform, which results in a waste of time.
So, let's get familiar with Thinkific…
Thinkific is a software company that offers you to create and publish your first online course for free. It is the best software company that allows you to create, market, and sell your online courses.
You can have unlimited students in the Thinkific free plan and can build one full course.
Thinkific is also used to create attractive membership sites to build your online community. It also gives you access to host videos, quizzes, and surveys that help you to analyze your content and the demand of the students.
Features of Thinkific
Pick from a wide range of templates made by experts or you can make your own from scratch.
You can create, design, and arrange your course using drag and drop course builder.
Bulk import your content from your existing courses and speed up the process to create a new one.
Host live streams and seminars to connect to your students in real-time or use Live Lessons with Zoom.
You can send your students their course completion certificate instantly.
You can give assignments, quizzes, and conduct exams for students' assessment.
Embed your videos, courses, websites, and pdfs hosted on other platforms in your courses.
Get your content secured by disabling text copying.
Broaden your reach with the help of built-in social sharing like Facebook, Linkedin, and Twitter.
You can also link your existing sites with thinkific by using their custom domain feature on paid plans. you can remove thinkific.com from your site URL and replace it with your branded domain name.
Thinkific is a user-friendly platform that doesn't require any technical or design experience.
You can integrate your existing site hosted on WordPress, Squarespace, Weebly, and Wix.
It allows you to create landing pages for sales.
You can secure your content with watermarks and a logo.
Thinkific allows you to receive payments through PayPal integration or Credit Cards and Debit Cards.
It provides an expert marketplace and community to market and sells courses.
You can build amazing websites with Thinkific to market your courses. Also, by selling your digital products you can make money online on regular basis.
Grow and scale your business with the Thinkific App by upgrading to the premium plan.
Note:- You can create only one course with Thinkific Free Plan. Also, Thinkific provides you with a free trial for 30 days.
We strongly recommend you try the free version of Thinkific since Black Friday Sale 2022 is coming soon.
So, get familiar with the platform and buy it at a discounted price during upcoming sales.
You can upgrade and downgrade your subscription at any time. When you cancel your subscription you will be moved to the Thinkific Free plan, and you will only have access to your top course.
What is the Pricing of Thinkific Plans?
Thinkific offers 4 types of plans. Which are as follows:-
Free Plan at $0.
Start Plan at $74 per month.
Grow Plan at $149 per month (most popular plan).
Expand the Plan to $374 per month.
Thinkific Video Tutorial for Beginners – How to create an Online Course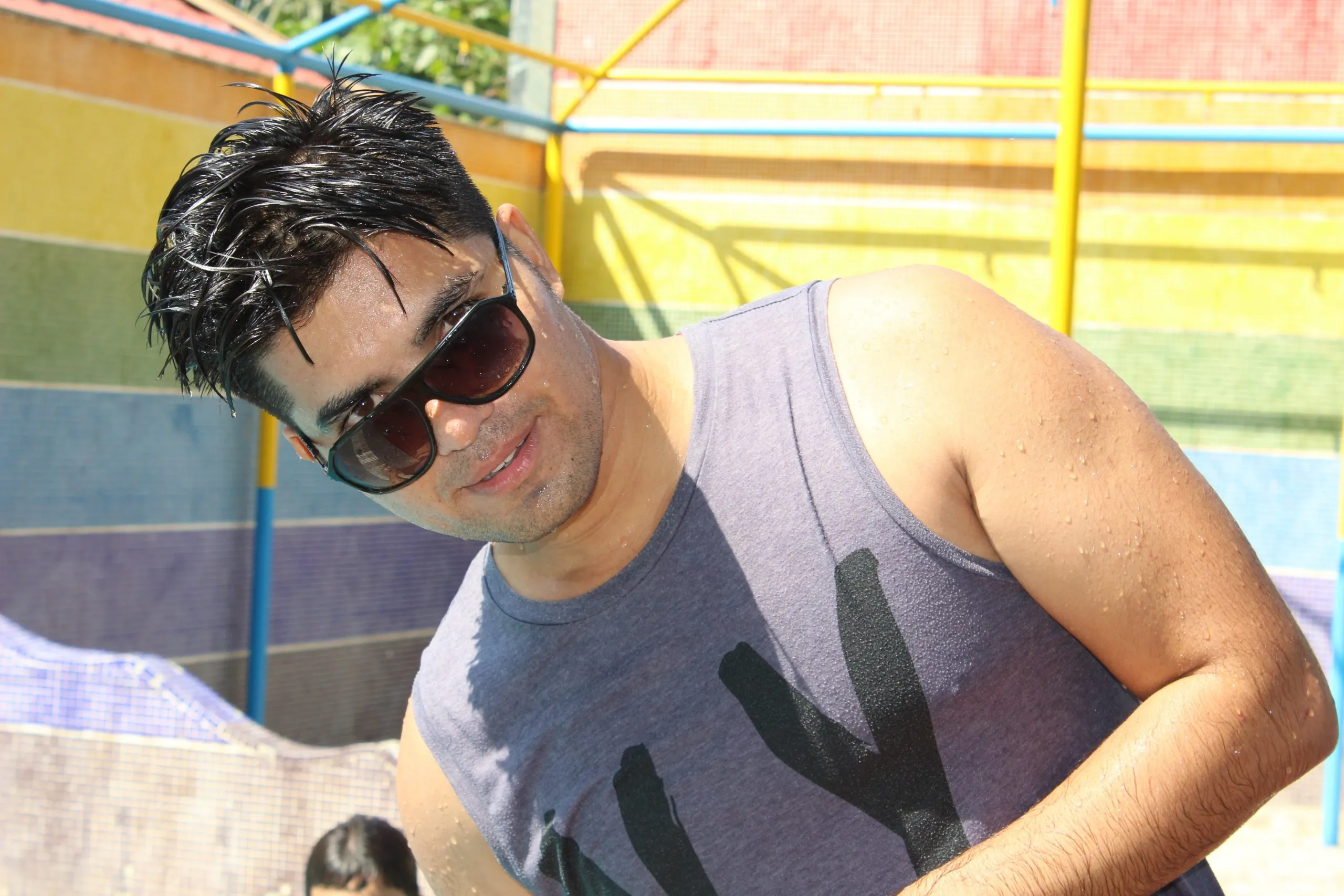 Hi, guys, this is Adhyans Jadli from Dehradun, Uttarakhand, India. I am the admin of this site. In this site, I am going to publish useful information regarding all the academic and competitive examinations.
Also Read:-
Best Paraphrasing Tool for Students
Best Budget laptop for students