In this article, we will let you know about the QuillBot AI – Best Paraphrasing Tool for Students that is available online & free.
However, especially for Students QuillBot is offering a flat 40% discount till 25 August 2023. Get the full details inside in the following paragraph.
Also, we will give you an insight into what paraphrasing means, its benefits, and example. So let's get deeper into the topic…
QuillBot AI is one of the best paraphrasing tools to rewrite your content online available free in the market that is really helpful for students.
What is QuillBot AI?
QuillBot was created as a full-sentence thesaurus to help students and professionals to write faster and confidently their research, thesis, emails, and academic writing.
Now, QuillBot has become one of the best paraphrasing tools that helps you to rewrite any document, research paper, or assignment using its state-of-the-art AI.
QuillBot-AI has helped millions of people around the world to rewrite their documents.
How does QuillBot work?
QuillBot uses its state-of-the-art AI to rewrite any paragraph, sentence, or article. Also, its grammar checker helps you to review your write-up for any type of grammar, spelling, and punctuation errors.
QuillBot offers 2 free and 5 premium modes to rephrase your document in a variety of different ways. You just need to enter the text into the input box.
How many languages does QuillBot offer?
QuillBot is available only for English paraphrasing.
Who can use QuillBot?
Students
Teachers
Lawyers
Artists
Blogger
Anyone can use QuillBot.
7 Modes offered by QuillBot AI
There are 7 paraphrasing QuillBot modes out of these 7 modes Standard and Fluency modes are free to everyone.
In order to use the other 5 modes you need to subscribe to the QuillBot Premium plan.
The 7 modes of QuillBot AI are as follows:-
Standard:  This mode can be accessed by anyone since it falls under the free plan. It changes the text however, keeps the meaning of the text to sound natural.
Fluency: This mode eliminates grammar mistakes and makes the text sound real. It is also free for everyone.
Formal: In this mode changes the text's look and sounds better. It is best for academic writers or for businesses.
Simple: It makes your text easy to read and understand.
Creative: It makes the text completely different in sound than the original version. Also, in this mode, the meaning of the text may alter from the real one.
Expand: You can use this mode to maximize the text's length by inserting additional words. You can use this mode to increase word count.
Shorten: Unlike expand mode, this mode reduces the text count and maintains its original meaning. This is beneficial for reducing the total number of words.
The AI of the QuillBot will rephrase the text within minutes giving you a meaningful and original piece of writing.
You can further customize your writing by finding the right synonyms just by clicking on the word in your writing.
How to use QuillBot effectively?
Here we are sharing a video tutorial on how to use Quillbot effectively.
Does QuillBot have an app?
No QuillBot doesn't have any mobile app at present. But it can be used on mobile phones via its mobile interface.
However, QuillBot directly integrates with Google Chrome and Microsoft Word. You don't need to switch windows to use it.
It is trusted by every section of society Professionals, including Writers, Journalists, Attorneys, Authors, and Students for better writing and time-saving.
Whether you are writing emails, social media posts, essays, academic writing, or research paper QuillBot is there to help you.
QuillBot is trusted by 50+ million people worldwide. It offers 125 words on a free plan.
Once you complete the paraphrasing of your document, the QuillBot grammar checker scans your document for errors in grammatical mistakes, spelling, punctuation, and wrong use of words.
Alongside this, one more important feature provided by QuillBot is Summarizer.
The AI of the QuillBot Summarizer surfs your news article, emails, and research paper to identify the key points and provides you with an overview of the material.
Features Offered by QuillBot AI
Paraphraser
Grammar Checker
Plagiarism Checker
Co-writer
Summarizer
Citation Generator
Word Counter
QuillBot Paraphrase tool
QuillBot Paraphraser is considered the best article rewriter tool by millions of people worldwide.
It helps millions of people like bloggers, researchers, academic writers, and college students to rewrite any paragraph or article without changing its meaning.
It is the best article rewriter online for free.
QuillBot Grammar Checker
You can use Quillbot's grammar checker online tool for free to review your sentence, paragraph, or article for any kind of grammar, spelling, or punctuation errors.
It helps to reduce your pain of finding grammatical errors and typing mistakes by making the editing process and grammar check easy using its AI.
Key features of the QuillBot Grammar Check tool
Makes your writing easier by finding grammatical mistakes
Spell Check
Punctuation check
Fixes all grammatical errors with just one click
QuillBot Grammar checker tool is completely free and there is no signup or payment required to use it.
QuillBot Plagiarism Checker
It helps to scan your documents for any unintentional plagiarism. QuillBot analysis your documents and provides a real-time report and plagiarism score of your writing.
QuillBot Plagiarism Checker tool helps you to scan documents in 100+ languages such as English, Spanish, French, Portuguese, Arabic, Russian, German, Greek, Chinese, and Japanese.
QuillBot offers its Plagiarism checker tool in its premium subscription. In its premium plan, you can scan up to 20 pages per month. A single-page word count is up to 250 words.
QuillBot Text Summarizer – best summary generator tool
QuillBot text summarizer tool is one of the best summary generator tools available online. It helps to summarize any text with a click of a button. You can summarize your paragraph or article in two ways.
Key Sentence – It gives you a bullet list of important sentences from your input. Also, you can control how many bullets you get as output by adjusting the slider.
Paragraph mode – it gives you a summary of the article or content in a paragraph. Here, you can also control the length of the summary by adjusting the slider.
It helps you to get a summary of stuff like the new article, research paper, or confusing paragraph.
QuillBot is the best AI software or tool for college students, researchers, bloggers, academic writers, and content writers.
QuillBot Premium – Is it worth it
QuillBot is the best paraphrasing tool available in the market and is value for money.
In order to get full access to all features of QuillBot, you must subscribe to QuillBot Premium. We had mentioned below the features offered in the premium plan:-
7 QuillBot Paraphraser writing modes.
Unlimited words to paraphrase to rewrite your article smartly.
6000-word limit on Summarizer.
Unlimited Freeze words and phrases.
Comparing all 7 Paraphraser modes for (Desktop only).
How much QuillBot Premium Cost?
QuillBot offers three premium plans Annual, Semi-Annual, and Monthly.
Annual Plan – It is the Best Value plan for its users since on an annual subscription one can save up to 58% for the QuillBot Premium plan and will have to pay $49.95 for 12 months.
In addition to that if you use Coupon Code "School40". You will get the added benefit of 40% on the annual plan. Offer valid till 25 August 2023.
Semi-Annual Plan – You can save up to 33% on a semi-annual plan and will cost you and it will cost you $39.95 for 6 months.
Monthly Plan – If you plan to go for a monthly plan then it will cost you about $9.95 per month.
QuillBot gives a 100% Money Back Guarantee to its user and will refund your money within 3 days of purchase.
It is pertinent to mention that QuillBot does not support account sharing with others. Only One user per account can use the QuillBot premium service.
Also, you can also pause your subscription at any point in time.
You can buy the QuillBot premium plan by paying using a Debit/Credit Card or by using a PayPal account.
QuillBot Student Discount
Currently, there is no student discount offer on Quillbot Premium other than the 40% on code Student40.
Does QuillBot have an API?
No QuillBot doesn't have any API.
Can Turnitin detect QuillBot?
No Turnitin can't detect QuillBot. QuillBot is created to help its user to write more confidently and faster. It doesn't intend to help its user to paraphrase others' writing.
Hence, if someone is using QuillBot as their writing assistant to improve their own writing further, there is no need to worry about any kind of plagiarism.
Is QuillBot safe and trusted?
Yes, QuillBot is completely safe and trusted by top-tier reputed universities worldwide.
Alternative for QuillBot
If you're looking for an alternative option that is efficient and free to use as an online writing solution, then this tool would be a suitable option for you.
Paraphrasingtool.ai
Paraphrasingtool.ai emerges as a superior alternative to Quillbot, with a rich platform of diverse tools and features.
Its paraphrasing tool goes beyond the ordinary with innovative features like multiple paraphrasing modes, audio paraphrasing, speech-to-text paraphrasing, and a variety of tonal adjustments.
Uniquely, it even possesses the capability to extract text from images for rephrasing and an integrated web browser for convenience.
Furthermore, it offers a reliable plagiarism checker that has the capacity to check up to 25,000 words in one go.
Not stopping there, Paraphrasingtool.ai also introduces an AI-powered text editor having many functionalities such as simplifying, explaining, expanding, and example generation, among others.
Paraphrasingtool.ai seamlessly blends user-friendliness with cutting-edge AI technology to enhance the writing and editing experience.
Paraphraser.io
Paraphrase tool supports several features to enhance your writing quality. Paraphraser.io is powered by state-of-the-art paraphrasing technology that ensures the delivery of human-level rephrased content.
It also features a grammar checker for error-free writing. Students can take advantage of the plagiarism checker to ensure the uniqueness of their content.
Moreover, it includes a text summarizer to write accurate and concise conclusions. All these services come under free and paid usage so that you can avail it up to your requirements.
What does Paraphrasing mean?
Paraphrasing means to represent something that is written or spoken in a simple, shorter, and clearer form to make it easy to understand.
The main aim of paraphrasing is to rewrite or rephrase a sentence without changing its meaning and essence. This is achieved by using substitute words, phrases, or sentences as required.
Students nowadays use the internet to get information for their essay writing, research paper, or academic writing. Most of the time the language used in the information provided on the internet is really tough to understand for students in both forms text and verbal.
As you are familiar with, the vast use of social media platforms by every section of society has increased.
This results in the excessive use of slang words while texting and social posts. Hence, the formal language in which we use proper punctuation, and meaningful complete sentences that make sense has declined significantly.
Due to a lack of practicing and learning proper formal language and uses, these students find it really difficult to rewrite a research paper or academic writing.
But thanks to this digital era, when students fail and seem clueless to rewrite the text themselves.
A lot of free Online paraphrasing tools are available to save and help them to rewrite their research paper or assignments.
Benefits of Using a Paraphrasing Tool for Students
We have listed some benefits of using a paraphrasing tool for students in academic writing:-
Paraphrasing tools help students to avoid or achieve zero plagiarism.
Students seek information online from the internet and copy it directly into their research papers or assignments resulting in copyright infringements.
Using an online paraphrasing tool helps students to make their research papers more readable and easy to understand.
Apart from this it also helps students to present unique and original content, which helps them to get good grades or marks.
Students save a lot of time using online paraphrasing tools. To rewrite a document from scratch takes a lot of time and energy manually.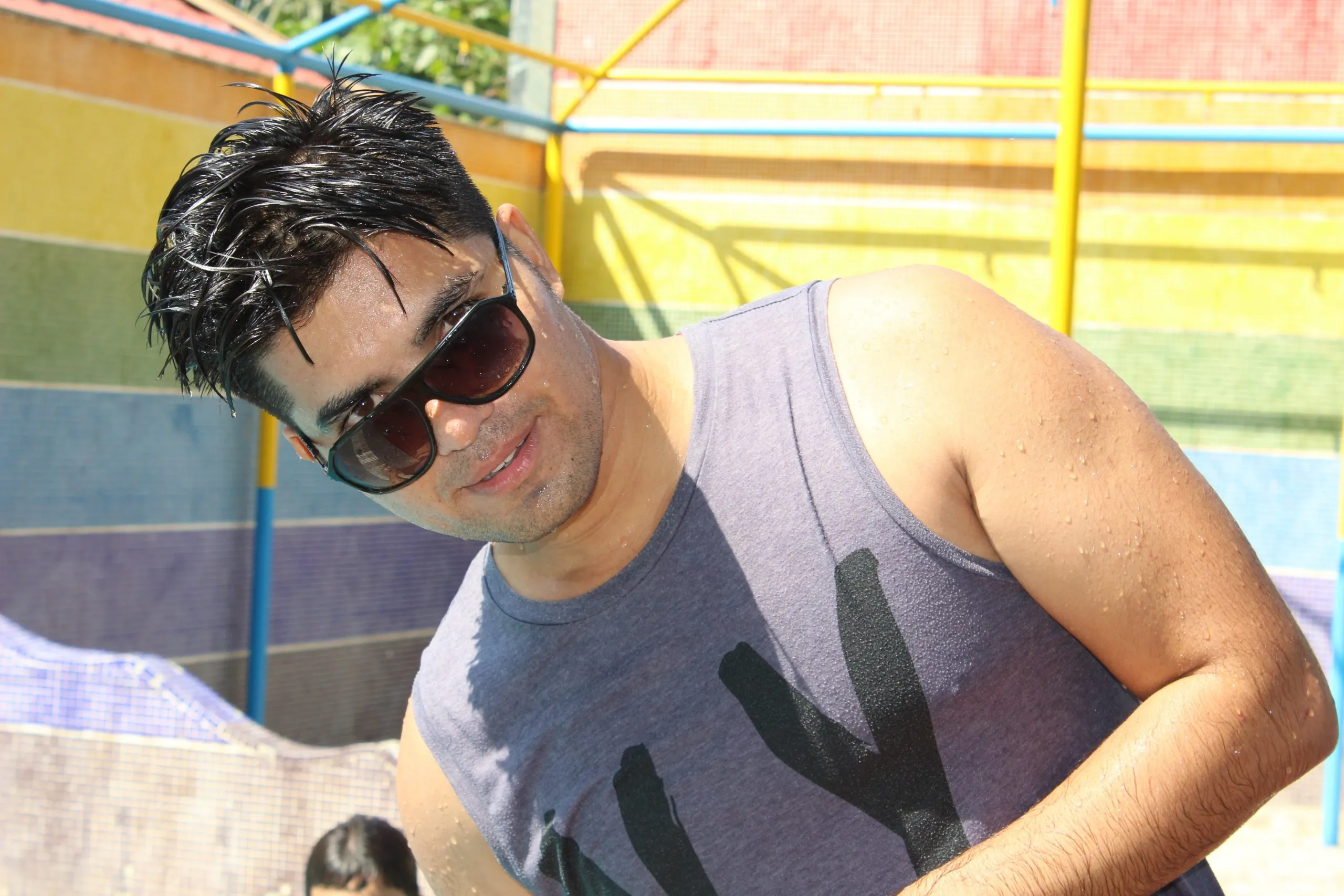 Hi, guys, this is Adhyans Jadli from Dehradun, Uttarakhand, India. I am the admin of this site. In this site, I am going to publish useful information regarding all the academic and competitive examinations.
Also Read:-
4 Consequences of Plagiarism for Students in Academics