In this article, we will guide you on how to use OpenAI's ChatGPT Free Version.
We would like to tell you that you can use ChatGPT for free. All you need to do is sign up for a ChatGPT account and start using it.
We have curated a Guide on How to Sign Up for ChatGPT. Please go through it and register yourself for a free account.
Let's explore our topic.
ChatGPT Overview
| | |
| --- | --- |
| Software Name: | ChatGPT |
| Developed By: | OpenAI |
| Developed In: | San Francisco |
| Initial Release Date: | November 2022 |
| Operated On: | PC, Mobile, Tablet, Browser |
| Service Cost: | Free |
| Type of Software: | Chatbot |
| License: | Proprietary |
| ChatGPT Plus Pricing | $20/per month |
| ChatGPT Enterprise Pricing | "Contact Sales" for Customized plan |
| ChatGPT Login Link: | https://chat.openai.com/auth/login |
How to use ChatGPT?
Using ChatGPT is as simple as using Facebook or Instagram on your mobile phone. Follow the few steps appended below to achieve it:-
Visit the Official ChatGPT website at chat.openai.com.
Download the mobile app for your Android or iPhone.
Once you are done with the signup process. Login to your ChatGPT free version account with your login credentials.
You will see a dialogue box at the bottom of the page. Just write your prompt or question and start using it.
Also Read: Best websites like ChatGPT
Can you download ChatGPT for Free?
Yes, the basic version of ChatGPT GPT 3.5 is completely free to use. You can download the iOS app here and the Android app here.
ChatGPT Supported countries & regions on the web and mobile
The following countries & regions are ChatGPT supported:-
Albania, Algeria, Andorra, Angola, Antigua and Barbuda, Argentina, Armenia, Australia, Austria, Azerbaijan, Bahamas, Bangladesh, Barbados, Belgium, Belize, Benin, Bhutan, Bolivia, Bosnia and Herzegovina, Botswana, Brazil, Brunei, Bulgaria, Burkina Faso, Cabo Verde, Canada, Chile, Colombia, Comoros, Congo (Congo-Brazzaville), Costa Rica, Côte d'Ivoire, Croatia, Cyprus, Czechia (Czech Republic), Denmark, Djibouti, Dominica, Dominican Republic, Ecuador, El Salvador, Estonia, Fiji, Finland, France, Gabon, Gambia, Georgia, Germany, Ghana, Greece, Grenada, Guatemala, Guinea, Guinea-Bissau, Guyana, Haiti, Holy See (Vatican City), Honduras, Hungary, Iceland, India, Indonesia, Iraq, Ireland, Israel, Italy, Jamaica, Japan, Jordan, Kazakhstan, Kenya, Kiribati, Kuwait, Kyrgyzstan, Latvia, Lebanon, Lesotho, Liberia, Liechtenstein, Lithuania, Luxembourg, Madagascar, Malawi, Malaysia, Maldives, Mali, Malta, Marshall Islands, Mauritania, Mauritius, Mexico, Micronesia, Moldova, Monaco, Mongolia, Montenegro, Morocco, Mozambique, Myanmar, Namibia, Nauru, Nepal, Netherlands, New Zealand, Nicaragua, Niger, Nigeria, North Macedonia, Norway, Oman, Pakistan, Palau, Palestine, Panama, Papua New Guinea, Paraguay, Peru, Philippines, Poland, Portugal, Qatar, Romania, Rwanda, Saint Kitts and Nevis, Saint Lucia, Saint Vincent and the Grenadines, Samoa, San Marino, Sao Tome and Principe, Saudi Arabia, Senegal, Serbia, Seychelles, Sierra Leone, Singapore, Slovakia, Slovenia, Solomon Islands, South Africa, South Korea, Spain, Sri Lanka, Suriname, Sweden, Switzerland, Taiwan, Tanzania, Thailand, Timor-Leste (East Timor), Togo, Tonga, Trinidad and Tobago, Tunisia, Turkey, Tuvalu, Uganda, Ukraine (with certain exceptions), United Arab Emirates, United Kingdom, United States of America, Uruguay, Vanuatu, Zambia.
Countries and territories where ChatGPT not supported
The below-mentioned Countries and territories are not yet ChatGPT Supported:-
Afghanistan, Belarus, North Korea, Cuba, Iran, Iraq, Libya, Myanmar, Nam Sudan, Syria, Venezuela, and Yemen.
Also Read:-
Is ChatGPT Free?
ChatGPT is free to use. You can have access to the ChatGPT free version if you have an account with the OpenAI Website.
ChatGPT free version limitations
ChatGPT is a great AI tool that could enhance your productivity thousands of times and save time and effort.
But it does come with some limitations. Here we have listed down a few of them for your reference and understanding:-
Lack of Understanding: ChatGPT is good with language but it might not get a joke and could give the wrong reply.
Lack of Common Sense: ChatGPT can reply to you like a person, but it doesn't understand things the way humans do. It might give weird or wrong answers.
Struggle to Generate Long-form Content: ChatGPT can write well but struggles with organizing long pieces. It's better to use it for generating short-form content like lists, summaries, and quick explanations.
Required to Get Fine-Tune: To make ChatGPT work well for a specific job, you can teach it with special information to be good at that job, but this may take a lot of time and effort.
Biased Responses: ChatGPT could give answers that are unfairly one-sided or discriminatory, without any meaning.
No Emotional Intelligence: ChatGPT doesn't understand feelings like humans do. It might not know how to respond to tricky emotional situations.
Can't Handle Multiple Task Simultaneously: ChatGPT works best when you give it one job to do. If you give it many jobs, it might get confused and not do as well.
Trained on Data Up to 2021 Resulting Limited Knowledge: ChatGPT might not have answers for very specific or expert topics, and it might not know the latest things in certain fields.
Grammatical Errors: ChatGPT can generate content having spelling or grammar errors. It could also give answers that sound right but are actually wrong. So, it's good to double-check what it says.
Power Consumption: ChatGPT needs a lot of computer power, which can be expensive.
ChatGPT Free Version vs Paid
In the free version of ChatGPT, you get access to ChatGPT 3.5. There are several restrictions to using the ChatGPT free version like limited access, slower response time, no access to features like ChatGPT Plugins, and improvements. Longer wait time during high demand.
While you go for ChatGPT paid plan that is known as ChatGPT Plus you will unlock access to enhanced features.
ChatGPT Plus is the best option available for the general users to use. Below we have listed them for you:-
What is ChatGPT Plus?
ChatGPT Plus is a monthly subscription plan at a price of $20 per month. The main features of ChatGPT Plus are as follows:-
Priority access during peak hours, when the demand is high.
Faster response to the questions.
Priority access to new features and improvements.
Also, it gives access to ChatGPT Plugins and GPT-4.
ChatGPT Alternatives
Google Bard is one of the best ChatGPT alternatives that is also available for you. It is a chatbot developed by Google. Bard is still under development.
You can perform a similar task as you do with ChatGPT.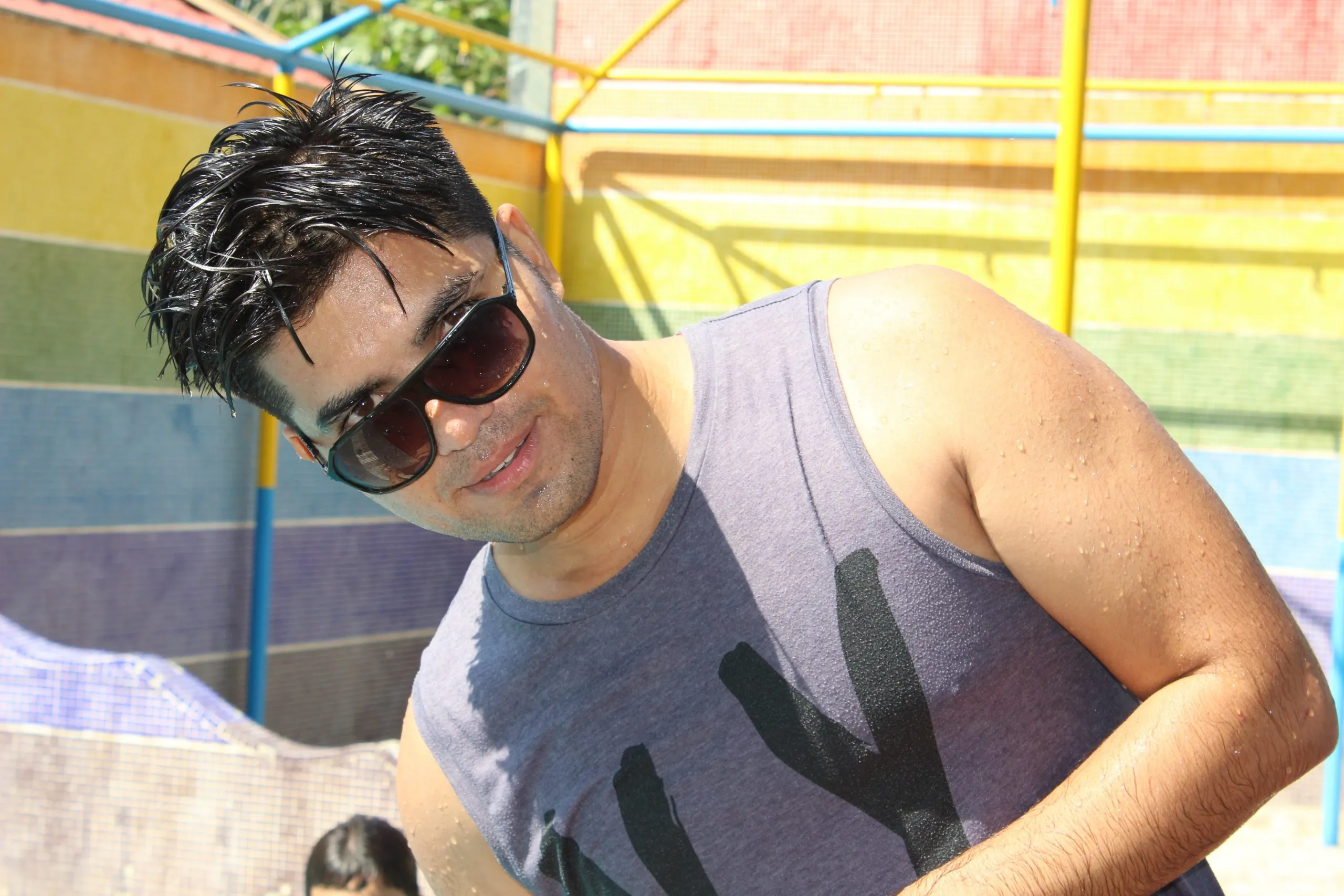 Hi, guys, this is Adhyans Jadli from Dehradun, Uttarakhand, India. I am the admin of this site. In this site, I am going to publish useful information regarding all the academic and competitive examinations.