Cryptocurrency Lending Platforms – Learn to earn bitcoin interest
In this article, we will learn about the Top cryptocurrency lending platforms in India – 2022, what is crypto lending, how to invest in crypto lending, best bitcoin lending sites.
After going through this article you will gain knowledge on crypto lending and ways to earn interest on bitcoin by lending it through various available platforms.
Alongside this, we will also get you to know about bitcoin peer-to-peer lending.
As all of you are aware of the fact that cryptocurrency has already created a buzz in the digital world, and shown its immense potential of earning through investing and trading in crypto.
If you are a crypto investor or trader you must have got hold of your crypto portfolio more often, so that you can exit at the right time when it gives you the best return in nearby future.
We don't let our money sit idle in a bank account and invest them in a Fixed Deposit scheme to earn some interest.
Likewise, you can do it the same way with your cryptocurrency holdings through crypto lending platforms.
Let's get started and explore what is crypto lending and how to invest like FDs (Fixed Deposits).
Also Read:- Best 10 Cryptocurrency exchanges in India
What is Crypto Lending (Explained)?
What is Lending?
Lending means when you allow someone to borrow from you things like money, property, or any other asset, and the borrower agrees to repay or return the same with some interest at an agreed point of time.
Generally, lending can take place involving only the lender and borrower. You can lend anything like your laptop or bike.
But we may require a trusted third party who makes the transaction safe and smooth between lender and borrower for example we do have banks in the finance sector.
So, we can say that to lend something we may require a lender, borrower, and a trusted lending platform.
Crypto Lending Explained   
Crypto lending – means lending your cryptocurrency (bitcoin lending) or stable coins like (Tether) to the borrower to earn some interest out of it.
You can lend your crypto on a daily/ weekly/ monthly or on annual basis.   
The main goal of this type of lending is to create an opportunity for crypto investors to generate some interest out of their cryptocurrency assets by lending them to crypto lending platforms.
Things to keep in mind while Crypto Lending
The rate of interest you will receive  
Duration of lending your Cryptocurrency
The fees charged by platform to provide lending service
Collateral (the amount of crypto borrower need to have comparatively to loan amount)
Collateral – it means something to be kept as security for repayment of the loan. In other words, a lender can recover his loan by selling the asset kept as security by the borrower.  
How does Crypto lending works?
Let us understand how Crypto lending works by an example.
So, let's say we have two people Alex (lender) and Tom (Borrower).
Alex wants to lend his 1 BTC (bitcoin) at the rate of interest of 10% per annum. The current value of Alex 1 BTC is $1000. However, Tom has 50 USDT (Tether) and their value is $3000.
Tom wants to take a loan of $1000 by keeping his 50 USDT as collateral and he is willing to pay 10% per annum interest.
Consequently, Alex agreed to lend his 1 BTC to Tom at the rate of 10% interest per annum for 2 years.
Alex will keep Tom's 50 USDT as collateral for these two years or till the time Tom clears his debt along with the agreed interest.
When Tom will repay his $1000 loan to Alex along with interest, Alex will return his 50 USDT kept as collateral.
If Tom is unable to repay his loan amount, then Alex will recover his dues (loan amount + interest) by selling the 50 USDT. Alex will return the balance amount to Tom.
This is how crypto lending works. However, you may find various other types of lending depending on different cryptocurrency lending platforms.
Best Bitcoin lending sites in India – 2021
Here, we are going to introduce you to the two best bitcoin lending sites available in India. These are as follows:-
Let's explore them one by one and now what they are offering to us.
Zebpay
Founded year:        Zebpay was founded in 2014
Founder(s):               Saurabh Agrawal, Sandeep Goenka, and Mahin Gupta
Website:                     www.zebpay.com
With serving over 3 million users, over 3 billion dollars transactions, and available in 160 countries, Zebpay allows its users to buy and sell Bitcoin, Ether, and other cryptocurrencies instantly.
Also, it claims to be one of the most secure crypto trading platforms.
Moreover, users can make payments on the Bitcoin lightning network.
Among all the robust security measures it has, the users have the option to disable all the outgoing transactions with the "Disable Outgoing Transactions" feature.
It also has a rate alert feature that alerts the users of the latest updates on crypto prices.
Zebpay Crypto Lending Platform
Zebpay is the first Indian exchange to enable crypto lending on its platform in India. Now you can also earn without selling your crypto.
You can earn fixed returns on your crypto holdings with the Zebpay Crypto Lending Platform. You can lend your crypto in two ways:-
Open Term Deposit
In open term deposit, lender will be paid return on daily basis.
Returns will be deposited directly to the lender's wallet on the same day.
You can get back your deposit to your wallet any time.
The deposited amount will be return immediately to your wallet.
This option is best for day traders since you will be able to get some extra income without locking your crypto assets.
Fixed Term Deposit
In fixed-term deposit lenders can lend their crypto for 7 days, 30 days, 60 days, and 90 days periods. The rate of interest is different for the respective periods.
The interest earned along with the principal is deposited to your wallet on completion of the term.
You can exit from the term any time, but a penalty will be levied on the returns.
At present, Zebpay supports lending for only these four coins namely, BTC (Bitcoin), ETH (Ethereum), DaI (Dai), and USDT (Tether).
CoinDCX
Founded year:        CoinDCX was launched in the year 2018
Founder(s):              Sumit Gupta and Neeraj Khandelwal
Official Website:       https://coindcx.com/
A Singapore-based platform, CoinDCX specializes in crypto-enabled financial services.
It is an ISO-certified company that puts forth the highest liquidity alongside the fastest onboarding process across the industry.
The platform has over 60,000 active monthly users, over 250 cryptos having a 6-time margin, and over 15 million the trading volume.
The platform has its exchange partners as Huobi, OKEX, and Binance with the partners as Bain capital, Bit Mex, Polychain Capital, and Coinbase.
Above all, it only charges a fee from the users to sell Bitcoins.
CoinDCX Crypto Lending Platform
CoinDCX claims to be a secure platform for lending cryptocurrency and earning some interest on them.
The minimum lending duration at CoinDCX is 7 days. You can earn up to 14.97% interest per annum on this platform.
Alongside this, you can cancel your term deposit at any time.
The 12 cryptocurrencies presently supported by CoinDCX for lending are as follows:-
Bitcoin (BTC)
Ethereum (ETH)
Binance Coin (BNB)
Ripple (XRP)
Trueusd (TUSD)
Tron (TRX)
BitTorrent (BTT)
Litecoin (LTC)
Neo (NEO)
USD Coin (USDC)
Tether (USDT)
Polkadot (DOT)
I hope you got an idea of what is crypto lending and how it works. This is one of the recent popular methods among netizens to generate passive income.
As Bitcoin is considered to be digital gold nowadays, earning through bitcoin interest and crypto lending is also seen as an alternative to the traditional way of investing in gold ETF.   
Disclaimer: – We Classmate4u.com don't encourage an individual to invest in crypto lending. This article is for informational purposes only. Individuals are responsible for any kind of financial loss.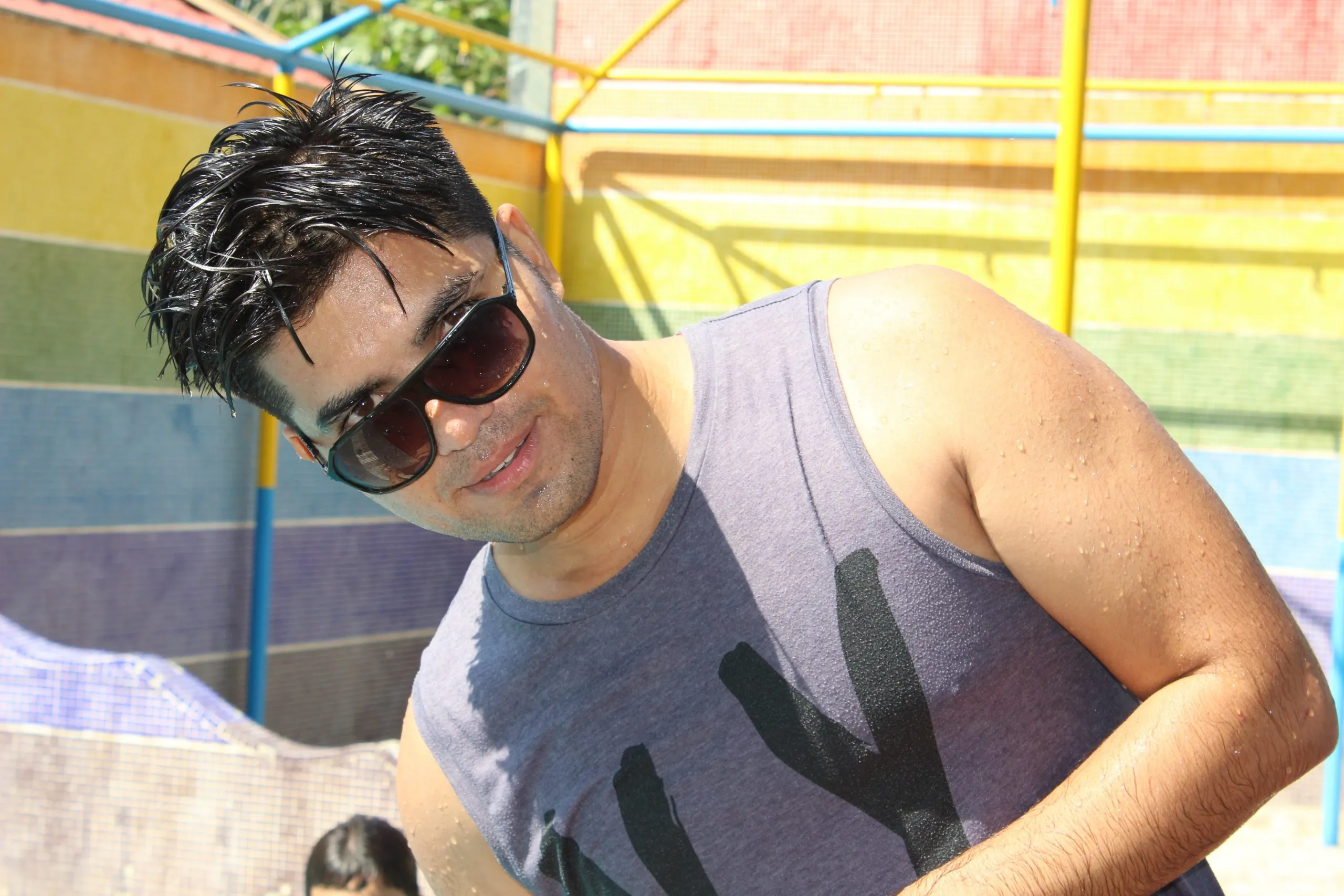 Hi, guys, this is Adhyans Jadli from Dehradun, Uttarakhand, India. I am the admin of this site. In this site, I am going to publish useful information regarding all the academic and competitive examinations.