Four Reasons Why Railway Is Best For a Happy Job
In this article, we will let you know about Four Reasons Why Railway Is Best For a Happy Job, salary and benefits, Wide availability of jobs for various qualification and opportunity in sports.
There's no doubt that Indian Railway has been a popular employment choice for young candidates.
There are several reasons for which railway seems a fit choice for those who are interested in open and busy working atmospheric conditions.
The selection process is not an easy one but not a tough one either.
Every year more than 20 million applicants try their luck to seal the top spot in railways and successful candidates see it as a life balancing opportunity but unsuccessful ones try their luck again but it is not an accidental fortune or confidence, it does require an excellent effort to get things under your control.
Other than seeing it as a life-balancing opportunity, some other moving factors make a worthy impact on what and why the Indian railway is a great place to work.
Also Read:- Staff Selection Commission Eligibility, Functions, Examinations
Wide Availability Of Jobs For Variety Of Qualifications
You heard that right. There's something for everyone in various departments of the Indian railway.
From high school to post-graduation, even as an MBBS pass dee doctor, you will find a job that fits your interest and education in different groups of the Railway Recruitment Board.
Railway group A is considered to be superior in rank because of its officer-level posts like a senior engineer, assistant eng engineer, general manager, superintendents, senior operators, executives, etc.
Major exams of railways are RRB ALP, RRB JE SSE, and RRB NTPC.
Railway also recruits candidates through IES and SSC. There are no group B exams because it is promotional expertise for group C candidates.
Group C requires a 10+2 educational qualification and it goes to the cleric, typist, and supervisor posts.
Group D is considered an easy one because this is for unskilled laborers.
Currently, the railway is recruiting through RRB NTPC vacancies and RRB NTPC eligibility criteria can be matched by regular candidates.
Salary And Benefits
There are no possible external invasions in railway jobs.
Everything is under the railway property and the vigilant atmosphere.
A fast-paced moving society with an entirely different but busy schedule.
Everyone has visited railways, you can see how much pressure they have to absorb on working days.
Not an easy task and the railway understands it well so it gives a well-justified salary range and some other useful perks and benefits.
The salary range for group A officers is 75,000 to 90,000 per month.
The salary range for group B employees is 45,000 to 55,000.
The salary range for group C employees is 20,000 to 30,000 and the salary range for group D officers is 10,000 to 18,000.
Other than that, the railway provides free travel passes for life to its employees and residential quarters, secures education in railway schools and colleges, getting free treatments in all railway hospitals, and the benefit of meals in railway canteens.
A Once In A Lifetime Experience
The systematic mechanism of the railway is governed by the Indian government and the posting can take you by surprise, beautiful stations in the mountain area or near or in busy advanced cities like Mumbai, Bangalore, and Delhi.
The railway never stops, this is a shift-based job which means whenever you come back, you will find it in movement ready to get into the zone.
Onboard, jobs are always the best ones, long routes getting covered with the very familiar and pleasing voice of trains.
Being the largest rail network in Asia it covers a gigantic railway track over 1,15,000 km.
Such a longest railway track is observed and operated by the employees of the railway.
The risk is always high in such jobs which means the responsibility is even greater to carry over 23 million passengers on a busy day by more than 12,500 trains.
Sports Development
Who hasn't heard about the motivational story of 2011 world cup winning Indian captain M. S. Dhoni.
Inspiration for Indian teens and young. His journey was started as a ticket collector and later we all know he became an Indian treasure.
Founded in 1928, the Railway Sports Promotional Board has helped cricketers like Sanjay Bangar, Murli Kartik, and Karn Sharma.
Railway has been investing and promoting sports events and activities with diversity for its employees.
Some candidates do have an athletic and sports touch but because there are no big opportunities and for career priority, they have to give up.
With the Indian railway, you are free to choose it as a passion or as a hobby, it helps you both ways.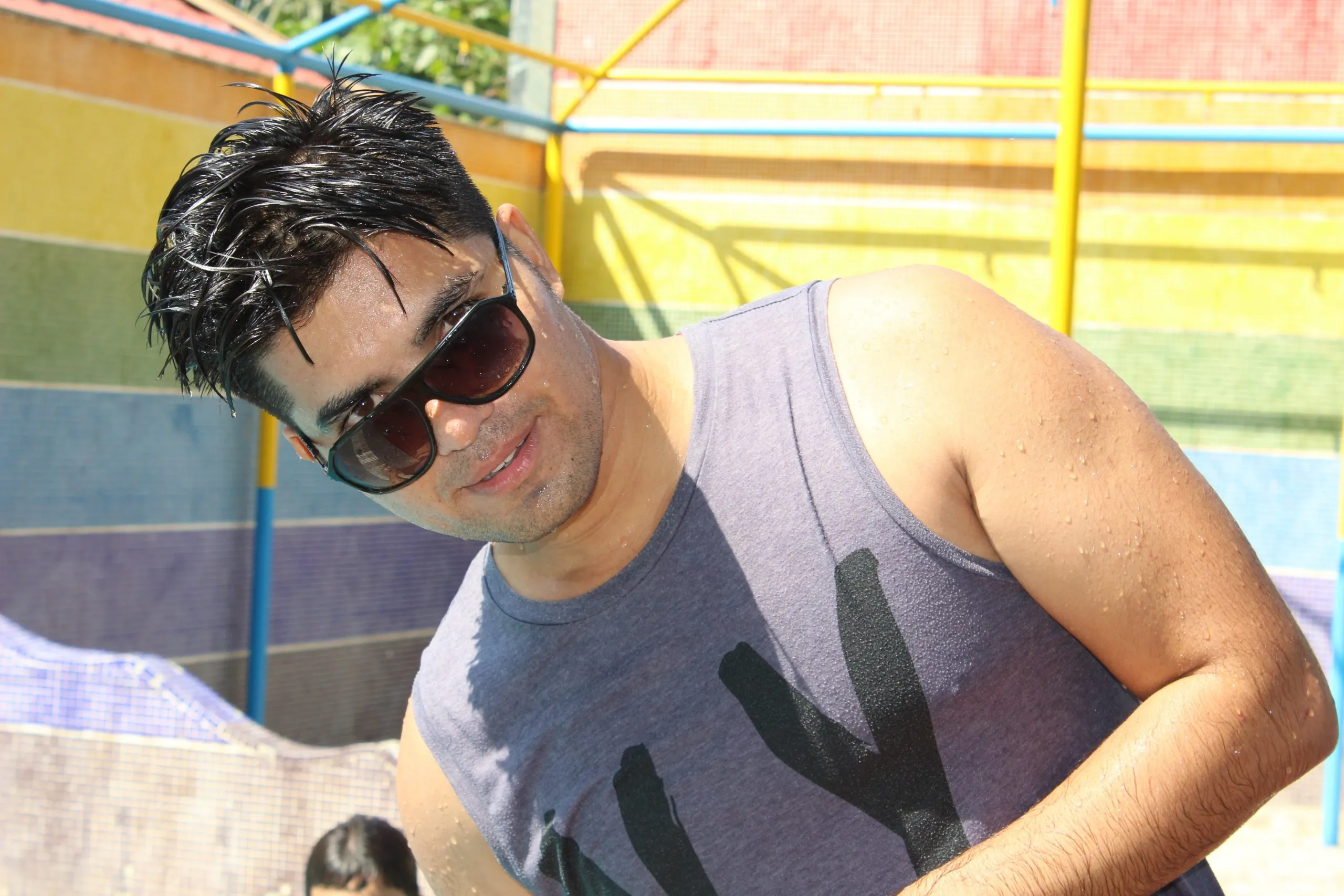 Hi, guys, this is Adhyans Jadli from Dehradun, Uttarakhand, India. I am the admin of this site. In this site, I am going to publish useful information regarding all the academic and competitive examinations.