How to use NordVPN?
Let us first understand what is a VPN, its requirement and how does it work then we will later on know how to use NordVPN.
Do you want a secured network that prevents you from malicious operators who intercepts your information?
Do you want a network operator who protects you from poisoning techniques that force you to browse phishing pages?
Then NordVPN provides you with a secured tunnel that protects your privacy. It is better than other VPN service providers, as it gives a little bit of everything.
It has a large and varied collection of servers, strong privacy and security systems, a remarkable collection of rarely seen tools, advanced and latest WireGuard technology, and good customer service.
The company keeps on working hard to improve and keep updated its security systems. It has topped the rating of Editors' Choice winner for VPNs.
What is a VPN?
VPN stands for Virtual Private Network. VPN service controls the encrypted tunnel between your computer and a server.
One can securely access websites, apps, and other platforms from anywhere in the world using a VPN.
All your data gets routed through this VPN tunnel, and hence no one from other networks, as well as the same network, can access your data.
It also prevents other network operators from interrupting your information or doing fraud with you.
A VPN can even protect your data from ISPs, as they can sell anonymized user data.
What is the requirement of a VPN?
Nobody likes being watched or tracked every time they browse the internet. Hence, this is the main reason people use a virtual private network.
When you browse the internet via the encrypted tunnel of a VPN, no one can see or follow you or hack you.
It allows you to evade internet censorship and provides easy access to the global world network.
Why is VPN needed?
Hackers can steal your data or information when you are using public Wi-Fi. However, VPN as a best friend and a protector always secures your data and prevents hackers from accessing your information when you are using public Wi-Fi.
If you want to access any app or services while abroad, a VPN can change your IP address, and through a remote server, redirects your internet connection. In this manner, the VPN allows you to access blocked websites.
VPN will protect your internet data when you are at home and will not allow your ISP to sell your browsing history.
A VPN protects you by encrypting your data and hiding your IP so that the government companies do not track and collect your browsing history or messages, or social media posts.
A VPN can help their users in sharing P2P files which are sometimes limited by restricting the bandwidth, by the ISPs
Now as we all know, what a VPN is, let us understand, what is a NordVPN, who owns NordVPN and where is NordVPN based.
What is NordVPN?
NordVPN is a commercial virtual private network based in Panama country where there are no data restrictions, and they do not have to participate in Five Eyes or Fourteen Eyes alliances.
It is the service provider that provides you with a secured encrypted tunnel for your internet data.
Nobody can access your data if you are using the NordVPN service. It gives you safety while you are accessing public Wi-Fi or personal accounts in public, or not willing to disclose your browsing history with anyone.
The advantage of having NordVPN service is that with one NordVPN account, one can access or secure up to 6 devices at one time.
NordVPN has an application for all Android phones, iOS, and Android TV along with proxy extensions for Chrome and Firefox.
What is the history of NordVPN?
Tefincom S.A Company owns NordVPN which is based and operated under the jurisdiction of Panama country.
It was established in 2012 by four childhood friends.
They did extensive research by roaming around different parts of the world and learned that internet censorship, intrusive government surveillance, and content control were growing day by day.
They felt that the internet was losing its rationale, and that led them to establish NordVPN.
They received a tremendously positive response from their friends with whom they shared their prototype of the first VPN server.
This experience encouraged them to continue their work, and finally, they were successful in reaching more than 14 million people worldwide within a short period.
What are the Pros and Cons of NordVPN?
NordVPN does a lot of right things. They are trustworthy and faithful in providing a good user experience.
They position themselves as the world's most advanced VPN within the industries of tradeoffs.
The following are the pros and cons of NordVPN:-
Pros of NordVPN
It provides WireGuard VPN technology and protects our data
You have the benefit to double the protection by linking together two VPN servers
Strong features for privacy and security
It has secure apps with no leaks
It connects six devices at a time on different platforms
Fast and steady speed every time
It has numerous server locations, around 5000 in 59 countries
It is trouble-free and easy to use
Great customer care support
Cons of NordVPN
It is quite expensive as discounts are available for longer subscriptions
They don't have the option of split tunneling; hence we cannot use NordVPN and a public Wi-Fi network together at one time.
After looking at its pros and cons, you all will be wondering how do NordVPN works, or what does NordVPN do.
How does NordVPN work?
Initially, a connection is initiated by your device with a VPN server. After the authentication of the device, an encrypted tunnel is created by NordVPN.
Afterward, any data that is sent over the internet get split up into different packets.
The split data is encapsulated, and it passes through an encrypted VPN tunnel.
As soon as the data reaches the VPN server, the outer packet gets removed; the data is accessible through the decryption process.
During this process, your data looks like rubbish material to any other users such as ISPs, hackers, etc.
They can neither read it nor intercept the data. Also, government agencies cannot read logins or browse history.
A new IP address covers you while browsing the internet connected to a VPN server.
Every time you connect, you get a new IP address, and thus you get a new cloak of encryption.
What VPN Protocols does NordVPN offer?
A set of encryption standards and transmission protocols that are used to develop a secure connection between two devices is known as a VPN protocol.
NordVPN supports IKEv2/IPSec and OpenVPN for encryption on all platforms.
NordVPN has also deployed the open-source technology called WireGuard, which has recently been launched, and they have named it as NordLynx.
What are the Special Features of NordVPN?
Numerous Servers around the Globe
NordVPN has a huge network of servers with more than 5000 servers in 59 countries. Thus we don't have to worry about internet speeds and look for servers too far to use.
NordVPN CyberSec
This is a feature that secures and blocks trackers, malware domains, and ads. Nowadays ads are advanced tracking tools that can record our online activities and come up with targeted advertising.
These ads also are linked to third-party domains which act as a vector to infect your device.
CyberSec is very crucial in blocking such ads and domains that are a big threat.
Double VPN (multi-hop)
NordVPN is one of the VPN providers that offer multi-hop or Double VPN servers.
With this feature, your online traffic is encrypted across two separate VPN servers before entering the regular internet.
The multi-hop function provides you with an extra encryption layer between your device and the regular internet.
No other server will be able to see your IP address and browsing history. At present, NordVPN is providing around 31 Double-VPN configurations.
Onion-over-VPN servers
NordVPN provides an impressive arsenal of rare tools for improving your privacy.
There are only two companies, NordVPN and ProtonVPN that provide access to the Tor anonymization network.
NordVPN provides you an Onion-over-VPN server to encrypt traffic with the Tor network in addition to a basic VPN server.
This feature makes it harder to trace your connection and it also allows accessing blocked websites.
NordVPN's no-log Policy
According to NordVPN's no-log policy, they do not keep logs of your online activity.
They do not keep track of time, duration, logs of IP address or servers, browsing history, etc.
Thus they do not gather and save data at any point in time. They have claimed that they have audited twice and verified this policy.
NordVPN Kill Switch
NordVPN offers two different types of kill switches. A kill switch blocks your online traffic activity if the VPN connection drops and protects you from being exposed or deanonymization.
It has two types of Kill switches- an Internet kill switch that blocks traffic via a firewall and App kill switch that will close the application if the VPN connection drops.
Multiple Devices
Do you know NordVPN allows how many devices to connect at one time? NordVPN gives the benefit of supporting up to six devices with one account.
It does not matter which operating system you are using, still, you can connect each and every device to the network
Now after reviewing its features let us have a look at how to use NordVPN.
How to install NordVPN?
The installation of NordVPN is simple and easy. The entire process of signing up, setup, and installing is quick and easy. The only thing you need is a suitable and valid email address.
Following are the steps to install NordVPN for Windows:-
Step 1 – Download the NordVPN app on your pc
Step 2- Log in NordVPN app
Once you have installed the app, then next click the NordVPN logo on the desktop. A sign-in window will open.
Enter your credentials and sign up to continue. If you already have an account, then enter your credentials and open the account.
Step 3 – Connect to the VPN server
After you have logged in to your account, click the Quick Connect button at the bottom, which will automatically connect you to a suitable server as per your preference and need. You can also select the server by clicking on the country's pin on the map.
Once you are connected, the country's pin on the map will turn green, and the Quick connect button will show protected.
How to install VPN on different platforms?
Installing the NordVPN on macOS
NordVPN app is available in two versions for macOS, each using different VPN protocols to connect.
1. IKEv2/IPSec
2. OpenVPN
Installing the NordVPN IKEv2 app on macOS
Step1 – Click on the link given below to install the NordVPN IKEv2 app on your mac book.
Step 2 – Once the app is installed on your Launchpad, click the NordVPN IKE icon.
On the top-right corner of the screen, click on Log In. If you have an account, then enter your credentials and if you are a new user, then create your account and sign in.
Step 3 – Click on the Quick Connect button on the main screen, and you will be automatically connected to the VPN server.
On connecting for the first time, the neagent will ask for access to NordVPN in your keychain.
You will have to enter your Mac's password and click on the Always Allow option.
You can also browse through the servers on the left side of the screen or select a specific country by clicking on its map pin.
A PROTECTED label will show up on the top of the screen once you are connected.
How to install NordVPNon Amazon Firestick?
Step 1 – Download and install the NordVPN app on your Amazon Kindle Firestick.
Step 2 – You can open the app after downloading the application is done.
Step 3 – Sign up if you are opening a new account else already a member then, enter your credentials and log in.
If you are logging in for the first time, a warning message will pop up about your Cybersec feature; enable it by clicking on the 'Turn Cybersec on' button.
Step 4 – Once connected you will be automatically connected to the server by pressing Quick Connect. During the installation process you might get a few warning messages, so for them click on I trust and continue.
Step 5 – You can tap on any country and select the server of your choice by clicking on Quick Connect.
How much NordVPN charge?
You will be wondering how much is NordVPN. Some might be thinking of how to get NordVPN for free.
Sorry, NordVPN doesn't offer a free trial. There is only one plan offered by NordVPN. But they have different price points. Also, they have an excellent money-back guarantee.
They have monthly, half-yearly and annual plans. If you opt for monthly then you receive the monthly plan for $11.95 per month.
And the price drops to $4.92 per month if you pay for one whole year at a time. Longer plans will cost less than the monthly plans.
Like many competitors, NordVPN doesn't actually provide a free trial. But it provides something different.
It gives 30 days money-back guarantee. You can enjoy all the services provided by VPN completely risk-free, like a free trial to test NordVPN.
You can try for a month and if unsatisfied then you get your refund.
They accept payments through debit/credit cards and also through PayPal and Bitcoin.
How to Cancel NordVPN?
What if we are not satisfied with the NordVPN service. How to refund NordVPN money? How to cancel the NordVPN subscription?
NordVPN has a 30 days money-back guarantee if we are not satisfied with the service. Also, it has a two-part cancellation process as follows:-
Here is the step-by-step guide on how to cancel the NordVPN account.
Go to the link nordvpn.com and sign in for your account.
Once your cancellation request is confirmed, within one or two days, your refund will appear in your account.
You will also have to contact customer support via email or live chat for requesting to cancel your account.
Click the "⋮" button and "Change Plan" button and select the Cancel automatic payments option
A pop-up window will appear saying Confirm Cancellation.
Request for Refund: Once you are connected to a customer care executive, you need to explain why you want to cancel the subscription and want a refund. They will try to rectify the problem faced by you. They do not hard sell their product and happily accept the request if we are unsatisfied and give us a refund.
Conclusion – NordVPN
NordVPN despite stiff competition and downsides, is rated 1 out of 78 VPNs on TheBestVPN.com and uses industry-standard 256-bit AES encryption and OpenVPN tunneling protocol.
It delivers one of the best digital security services among all VPNs in the market. It also provides the highest privacy features, no-log policy, fast speed, Tor and multi-hop servers, etc.
Its extensive network of servers lets you explore the whole world without getting worried about server connectivity.
Also, NordVPN supports P2P sharing and torrenting on all servers, and the added advantage is that they operate in a country where there is no data retention law.
Above all, their pricing options are also very reasonable, especially when you take the benefit of coupons, compared to other VPNs in the market.
Hence we recommend NordVPN if you are looking for a good VPN in the market that provides better solutions at a reasonable price.
Disclosure – This site uses affiliate links and does earn a commission from certain links. This does not affect your purchases or the price you may pay.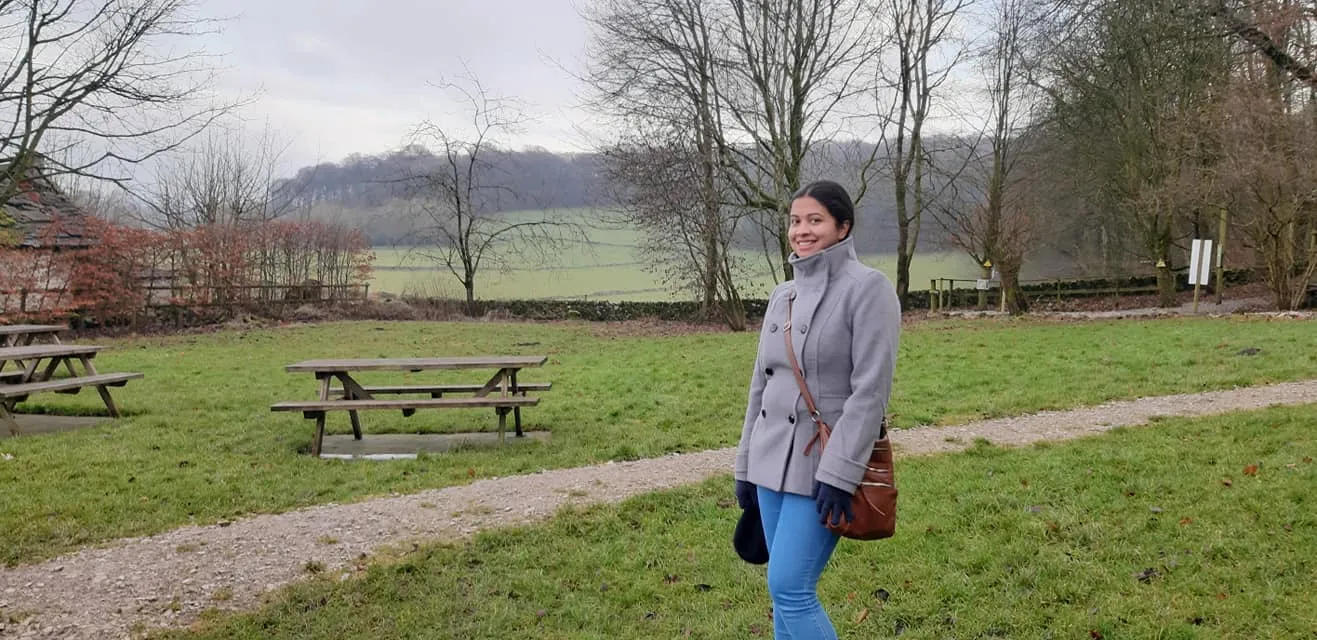 Hi ! I am Sahana Pai having vast experience in Software industry.I love writing and can go on for hours together. Content writing has always been my passion and i love doing it. My Hobby includes travelling blogging and cooking.I have travelled across India and Europe.My family includes my husband and a little princess.
Related Articles:-
List of Most Common Types of Cyber Attacks