IoT (Internet of Things)
The Internet of Things, or IoT, refers to the thousands of physical devices around the globe that are now connected to the Internet, all of which receive and share data.
In general, IoT (Internet of Things) is a network where embedded devices are connected to the Internet so that data can be collected and shared.
It helps machines to communicate, cooperate and learn from the experiences of each other just as human beings do.
This article will help you understand the importance of IoT Platform its uses and useful IoT devices that would help you in day to day lives.
Let's start with understanding the basic idea and learn about the Internet of Things.
What is IoT (Internet of Things) technology?
Simply put, this is the idea of essentially connecting any system to the Internet (and/or to one another) with an on and off switch.
It covers everything from mobile phones, coffee makers, washing machines, speakers, lamps, fitness devices and just about everything else you may think of and the ability to transmit data across a network without needing human-to-human or computer-to-computer interaction.
Due to the advent of super-cheap computer chips and the easy availability of wireless networks, everything can be turned into part of the IoT, from anything as small as a screw to anything as large as a ship.
Who invented IoT (Internet of Things)?
In a presentation he gave to Procter & Gamble (P&G) in 1999, Kevin Ashton, co-founder of the Auto-ID Center at the Massachusetts Institute of Technology (MIT), first described the Internet of Things (IoT).
He is a serial businessman and co-founded the MIT Auto-ID Center.
The architecture of IoT (Internet of Things)
There is no single or standard agreement that is uniformly specified in the architecture of the Internet of Things (IoT). In terms of features and solutions, IoT architecture varies.
Nevertheless, the core components of IoT (Internet of Things) architecture technology are four:-
Cloud or Management Service Layer
The capability and performance of IoT elements are based on several layers of IoT to provide an optimum solution for companies and end-users.
This provides connectivity over networks and meets the needs of the future.
IoT architecture is a basic way for the implementation of the various elements of IoT.
Following are the layers in IoT architecture –
Sensors or actuators – These are instruments capable of transmitting, receiving and processing data through a network. These sensors and actuators can be wired or wirelessly connected. It includes GPS, Gyroscope, Electrochemical, RFID, etc. Most sensors need connectivity through gateways of sensors. A Local Area Network (LAN) or a Personal Area network may connect sensors/activators.
Gateways and data acquisition – Since these sensors and actuators produce a large number of data, high-speed gateways and networks need the transfer of data. This network may be a Local Area Network (e.g. LAN, WiFi, Ethernet, etc.), a Wide Area Network (e.g. WAN, 5 G, etc.).
Edge IT– Edge in the IoT Architecture is the gateways of hardware and software that evaluate and pre- the data before it is moved to the cloud. If the data read from the sensors and gateways is not changed from its previous reading value, it will not be transmitted over the cloud, this will save the data.
Datacenter or Cloud – The data center or cloud is part of the management systems that process the information through analytics, system management, and security controls. In addition to these security controls and system management, the cloud transfers data to end-user applications such as Retail, Healthcare, Emergency, Climate, Electricity, etc.
How does IoT (Internet of Things) work?
An IoT network consists of sensors/devices that connect through some form of connection to the cloud.
When the data enters the cloud, the program processes it and then decides to perform an action, such as sending a warning or changing the sensors/devices automatically without the user having to.
So if the user feedback is needed or if the user just needs to check in on the program, they can use a user interface to do so.
Any changes or actions that the user makes will then be transmitted through the network in the opposite direction: from the user interface to the cloud, then back to the sensors/devices to make some form of shift.
IoT can also use artificial intelligence (AI) and machine learning to help facilitate and dynamic data collection.
Examples of IoT (Internet of Things)
Smart TVs, smart speakers, toys, wearables, and mobile phones belong to user connected devices.
Examples of IoT tools for the industries and enterprises include intelligent sensors, industrial surveillance systems and intelligent city applications – such as traffic control and weather conditions.
Some of the examples of IoT (Internet of Things) are  –
Fitbit Charge 3 (Wearables)
Echo Smart speakers (Smart Home)
Applications of IoT (Internet of Things)
IoT applications are expected to provide the connectivity and intelligence for millions of everyday objects. It is already extensively deployed, in different domains such as:
Smart Home appliances
The smart home is actually probably the most popular IoT device because it is the one that can be afforded to consumers easily.
There are hundreds of products on the market, from the Amazon Echo to the Nest Thermostat, which users can monitor using their voices to make their lives more connected than ever before.
Healthcare
Critical real-world knowledge is missing in the tools which current medical research uses. For medical review, it uses mostly leftover data, managed environments and volunteers.
IoT opens opportunities for a large amount of useful data through analysis, field data in real-time and research.
The Internet of Things also increases the capacity, accuracy, and functionality of existing devices. Rather than all hardware, IoT focuses on developing devices.
Agriculture
Statistics estimate that by the year 2050 the ever-growing world population will reach almost 10 billion. In order to feed such a huge population, agriculture must be combined with technology and the best results achieved. In this sector, there are many opportunities. Smart Greenhouse is one of them.
Smart cities
In order to address real challenges every day, the IoT has the ability to transform entire cities. The Internet of Things will solve congestion issues and rising noise, crime and pollution with appropriate connections and data.
Wearable
Wearable technology is a trademark of IoT applications and is probably one of the earliest industries to use IoT. Everywhere these days we see fit bits, heart rate monitors and smartwatches.
Smart supply chain
Over a number of years supply chains have already been smarter. Solutions to track goods on the way, or to exchange inventory information from suppliers, have been available on the market for years. This will get a new push with the Internet of Things.
Advantages and Disadvantages of IoT (Internet of Things)
Few of the benefits of IoT are as follows –
Ability to access information on any computer from anywhere at any time.
Transmission of packets of data across a connected network saving time and money.
Improved connectivity between connected electronic devices.
Automating activities that help improve the efficiency of business services with a lesser need for human involvement.
Some of the disadvantages of IoT are as follows –
As the number of connected devices grows and more information is exchanged between devices, the potential for sensitive information to be stolen by a hacker also rises.
Companies will potentially have to deal with large numbers, maybe even millions of IoT devices and it will be difficult to collect and handle the data from all those devices.
If there is a flaw in the network, any connected computer is likely to get corrupted.
Because there is no universal quality standard for IoT, devices from various manufacturers are having trouble communicating with each other.
Importance of IoT (Internet of Things)
The Internet of Things (IoT) allows people to live and work more intelligently and to have full control.
IoT is important to the industry, in addition to providing intelligent devices to automate homes.
Internet of Things provides businesses with a real-time look at how their processes work efficiently and offer insight into all areas from computer efficiency to supply chain and logistics activities.
IoT helps businesses to rapidly automate operations and reduce labor costs. This also reduces waste and increases service quality, makes production and procurement of products cheaper and gives consumer transaction transparency.
Privacy and Internet of Things (IoT)
IoT comes with significant privacy and security glitch for all these devices, which collect data on everything you do.
Take a smart home, it can be told when you wake up and how do you brush your teeth (smart toothbrush), what kind of foods (smart oven or fridge), who you think about and who goes through your house (smart doorbell), when you're waking up and coming home.
Although businesses will make money by first selling you the smart item, their IoT (Internet of Things) business model is likely to include selling at least some of the data as well.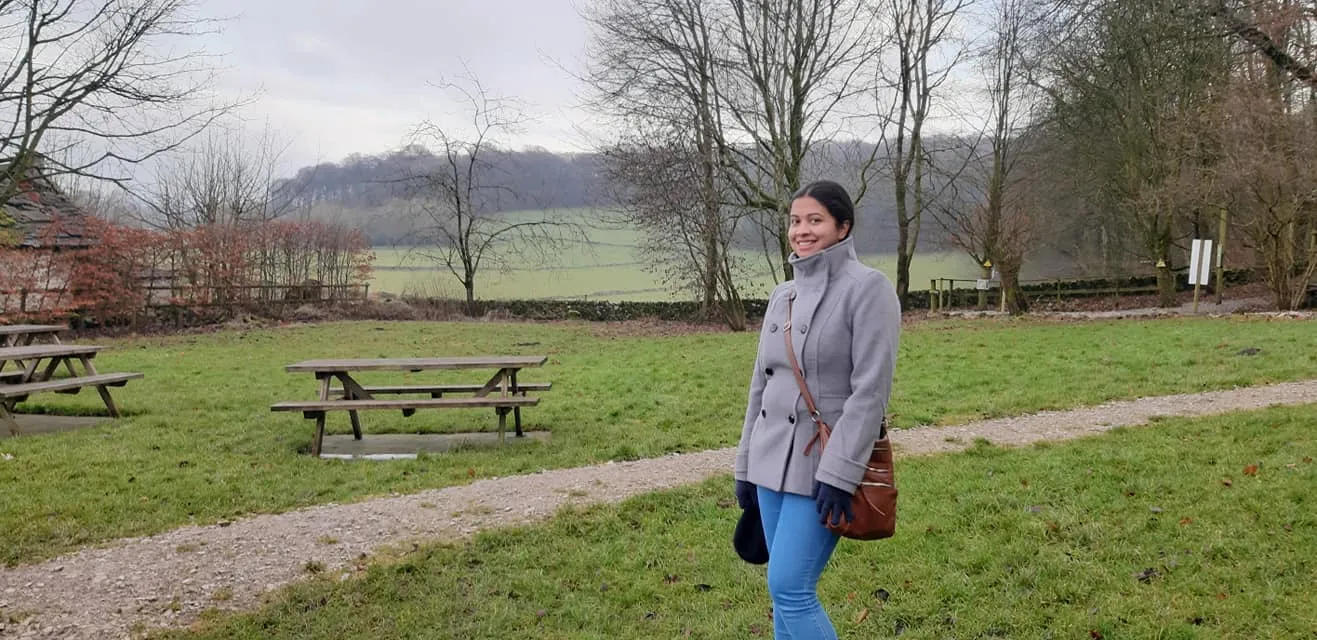 Hi ! I am Sahana Pai having vast experience in Software industry.I love writing and can go on for hours together. Content writing has always been my passion and i love doing it. My Hobby includes travelling blogging and cooking.I have travelled across India and Europe.My family includes my husband and a little princess.