Explore "Is WordPress hard to learn" – Introduction to WordPress & Why to use WordPress
In this article we will explain WordPress and let you know "is WordPress hard to learn for a beginner".
Also find out what is WordPress, the advantages, and disadvantages of using WordPress, why use WordPress, and know the different ways to get WordPress, What is WordPress plugin & themes, etc.
Also Read:-
Free Cloudflare SSL Certificate
Advantages of WordPress Hosting
Introduction to WordPress – What is WordPress?
WordPress is a content management system (CMS) to create and manage your website. It is a free open-source CMS.
For a beginner who wants to create a website, it is one of the most easy-to-use tools for website creation.
Before the introduction of WordPress, to make a website one has to learn to code but once WordPress came into existence everything has changed and it becomes easier for almost everyone to create a website using its easy-to-use interface.
With WordPress, you can design and manage your website visually from your WordPress dashboard. It automatically creates the coding for you.
Due to its simple user interface a non-tech guy with little or no technical knowledge can easily build his first WordPress website easily.  
Also Read:- How to Secure WordPress site and enforce Https?
What is a Website?
In laymen's terms, a website is a collection of text, images, videos, files, and information within a single domain name managed by a single person or an organization.
What is a Content Management System (CMS)?
A content management system is computer software that is used to create, modify and manage digital content like web pages. It is also known as CMS.
Content Management System Examples:-
WordPress
Joomla
Drupal
Magento
Wix
Squarspace
What is WordPress Plugin?
A WordPress plugin is a software that consists of some set of codes and rules to enhance the functionality of the website by adding desired features.
What is WordPress Theme?
A WordPress theme is a tool used to customize the visual presentation of the website data and gives control of the website element to the user.
It is basically a set of files on which certain codes are written. These files are known as templates.
All the files function together to give a beautiful graphical interface and design to the WordPress website.  
Why use WordPress – Advantages of Using WordPress
I hope you had understood what WordPress is. Now let us explore some advantages of WordPress over other available tools in the market and why to use WordPress.
The first thing to know about WordPress is that more than 40% of website in the world uses WordPress to create and manage their sites.
It has a large user base; also there is a lot of tutorials and information available on the internet to learn WordPress for free.
There is also an open-source community where you can find answers to your queries from fellow members.
So, it makes it easy for a person to find and learn about WordPress by exploring the Internet.
With WordPress, you can easily build any type of website like eCommerce, blogs, and a simple website for your business.
WordPress is easy to customize by using themes and plugins. A lot of free resources are already available in the market. You can use them to get the desired outcome for your site.
Since WordPress has a broader community of developers around the globe, it is easy to get quick help from them for your WordPress-related problem.
How to get a WordPress Site?
There are two different ways to get a WordPress site on your computer. It completely depends on your goal where you want your site to be shown.
The first method is to launch a live website that will be available for everyone access to the internet. As soon you finish building up your site and share your link with friends and family. They will be able to access it.
And the second method is to install WordPress locally on your PC. In this method, it will be accessing and shown only by you. It will not be available on the internet for everyone's access. You can make your WordPress site live anytime from local.
How to install WordPress on your computer by using local by flywheel?
The very first step we need to take to get WordPress installed on our PC locally is to download software "local by flywheel".
Step 1 –           Open your browser and type localwp.com and press enter.
Step 2 –         Click Download at the top right corner.
Step 3 –          Select the OS you are using on your PC.
Step 4 –          Enter your email and click Get it now.
Step 5 –          Once the software download is completed. Install it on your PC.
Step 6 –          Open the software and click create a new site.
Step 7 –          Enter the name of your local WordPress site and click continue.
Step 8 –          Enter the details like username, password, and email and click add site. These details will be used to log in to your WordPress site.
Step 9 –          A new WordPress site will be created on your PC locally.
Step 10 –        To see your site press view the site.
Step 11 –        To view your site you need to enter your site name followed by local. For example yoursite.local on your browser.
If you are a beginner you should congratulate yourself for creating your first WordPress site locally on your PC.
How to launch a live WordPress website on the internet?
There are two things required to launch a live website. Which are as follows:-
Domain Name Meaning and Example
A domain name is an address which people are required to enter on their browser to reach your website.
For example, if you want to access Classmate4u then you need to enter Classmate4u.com in your browser.
Classmate4u.com is the domain name or address of the website which takes you to the site on the internet.
Similarly, if you wish to access google, youtube, or any other site you need to enter their domain name like google.com and youtube.com on your browser.
You can buy a domain name for your website from companies like Godaddy, Namecheap, bigrock, etc.
Simply, go to the domain name search section of this website and search for the domain name you wish to buy.
Always remember to buy the exact domain name of your business.
For example, if I wish to make a site on furniture, then I should look for the main keyword in the domain name like bestfurniture.com.
You should always look for a domain name that is easy to remember and matches your brand.
Hosting for WordPress website – Meaning
The second most important thing required to make a website live is hosting.
A website requires a place to store its data on the internet to make it live and accessible for everyone's use.  
A web hosting company provides the place generally known as hosting to store data on their server.  
Consequently, in order to make a website available for everyone use over the internet, we required the aforementioned two things a hosting to store files and date and domain name which serves as an address of our site for the user.
There is a lot of web hosting provider with different features in the market. We will explain them in our next article.
Now, we had both the domain name and hosting for our WordPress site. Let's go to the final step of connecting our domain to our hosting.
For example, we have Siteground hosting and Godaddy domain names.
We recommend Siteground hosting strongly to our visitors. Their customer support and features are amazing.
We will log in to the siteground dashboard and follow the below-mentioned step:-
Login Siteground
Click on set up site
Click start a new website
Choose WordPress as an application
Then enter the email address and password for WordPress. This email address and password will be used to log in to your WordPress website.
Click finish
How to connect Godaddy domain name to siteground hosting?
Now, you need to log in Godaddy dashboard and change default nameservers to the siteground nameservers in order to make your site live.
Follow these simple steps to connect your domain name to your hosting:-
Login to the Godaddy dashboard.
Select My domain
Click the domain name you wish to connect to the hosting.
Scroll down and look for Manage DNS.
In manage DNS section look for Change nameservers
Lastly, replace Godaddy default nameserves with the Siteground nameservers.
You are all set and done the nameservers will get updated and your website will be live soon.
Note: – Always ask for your servers to be close to your target audience from your web hosting provider as this will decrease the page load time for the user and serve your website much faster.
For example, if your website visitors are from India then ensure your server is at the closest location to India.
To check your newly launched WordPress website, simply go to the browser and type your domain name, and press enter.
You will see your live WordPress site on the internet.
To login the backend of the website i.e. your WordPress website dashboard to make changes to the design and layout of the site follow the steps below:-
type yourdomainname.com/login and press enter.
enter the user name and password of your site
Press enter. You will be logged in to your WordPress site backend dashboard.
Disadvantages of WordPress
Sometimes for some queries of beginners documents and tutorials are either not complete or consistent. It may be difficult to understand for them to get rid of their problem.  
As we know that there are millions of free WordPress plugin available in the market to enhance the layout and features of a website. It happened a lot of times that installing a plugin led to some sort of viruses, bugs, and hacking of the website.
Using a lot of WordPress plugin also makes a website slow, and website speed is considered as one of the major Google ranking factors for sites.
Regular updating of plugin and themes is required.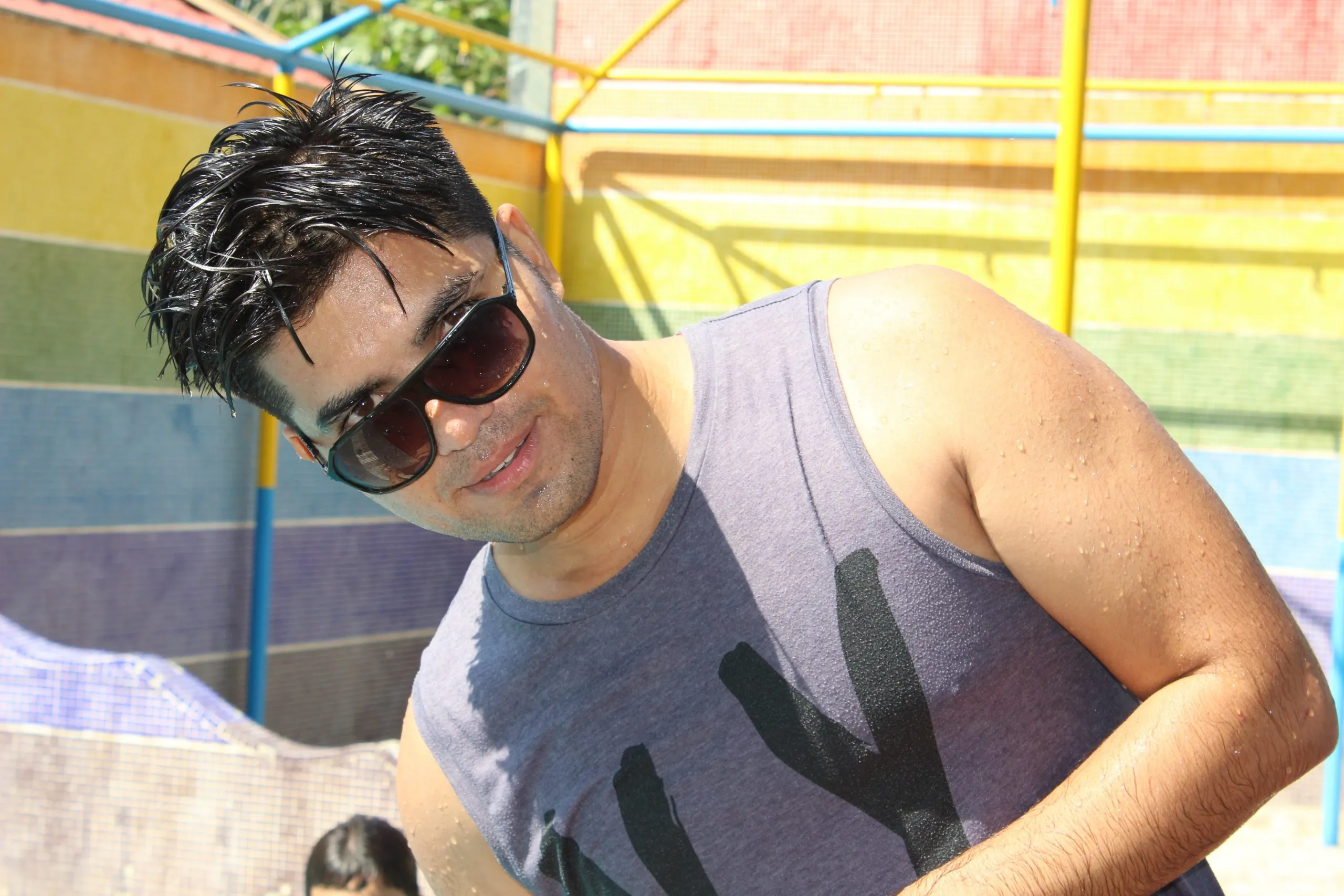 Hi, guys, this is Adhyans Jadli from Dehradun, Uttarakhand, India. I am the admin of this site. In this site, I am going to publish useful information regarding all the academic and competitive examinations.