Pendrive
In this article, you will learn What is a Pendrive, the uses of Pen drive, how Pen drive came to existence, and different important concepts related to Pen drive.
The technology in the storage of digital files has evolved in the three decades and revolutionized the way we work.
As the digital era has gained popularity so has the necessity of related components increased and all of them have undergone several updates and changes to remain compatible at all times.
The requirement of storage capacity has grown owing to the increase in internet usage and moving towards complete digital transformation.
Remember, the floppy disk was used to share and transfer data with each other. This was followed by the introduction of CD / Rewritable CD and further, the DVDs became more popular as they had more storage capacity and fewer chances of data corruption as compared to a floppy disk.
These were able to carry data up to 1-2 GB per DVD and it was difficult to transfer huge data.
The invention of Pendrive helped to transfer data of more than 4 GB and importantly, the data could be copied and erased when plugged into any computer. 
There have been clashes over the patent rights of pen drive (USB), however, the first flash drive was developed by M-systems for IBM in 1998.
A Singapore based company M/s. Trek Technology also developed the first commercial pen drive in 2000.
Within 2-3 years, several companies were selling Pendrive under their name and claiming to be the inventor of it.
What is a USB drive or Pendrive?
A USB drive or commonly called pen drive is nothing but a small and lightweight portable storage device that uses flash memory and is very popular amongst the users.
It is very handy and can be carried from one place to another by anybody. It is rewritable and users can copy, erase, transfer data depending on the pen drive storage capacity.
The ideal pen drive comes in 8GB, 16GB, 32GB, 64GB, 128GB, and 256GB and it is used to store heavy graphics, video, music files. The 512Gb and 1TB Pendrive are less popular.
The pen drives also have the encryption features which make it possible to give a password for a safe record of important documents.
Huge presentations, images, drawings can be carried in the pen drive by business personnel and can be accessed by simply plugging into a computer device.
It consists of a small circuit board having all the elements and a USB connector enclosed in a plastic body with a protective cover for the USB connector.
The common USBs for Pendrive are Standard-A USB plug at one end to get connected with the computer.
The data transfer rate of pen drive is measured in MB/s or MBit/s and the rate of transfer varies with devices.
The pen drive with USB 2.0 had a data transfer rate of around 480 MBit/s whereas, by 2010, the third generation drive was quite popular and had a better data transfer rate (625 Mb/s).
The usage of a USB drive is not only restricted to carrying important files or data backup, but you can also carry settings, software, applications, diagnosis, and troubleshooting issues in a computer and a bootable USB will help to install the operating system.
The drives are compatible with Microsoft Windows, macOS, all versions of Linux.
Unlike floppy disks, they are not damaged by electromagnetic (radio) frequency interference and are also scratchproof (unlike Cds).
Rebooting is not required after plugin into the computer and is also not platform-specific.
It is compatible with Microsoft, Linux, Mac. Data can be retained for a longer period.
The drawback lies in the way the drive is handled and also its ability to operate for a limited number of write and erase cycles. It is also exposed to data leakage and malware when plugged into an infected system.
How to remove write protection from the Pendrive?
At times, when you choose to format or manage files on your pen drive and get a message that the drive is write-protected, the first thing that comes to your mind is that the drive has been corrupted and you tend to throw the device in the dustbin.
Instead, you must understand that it is a message indicating the device is in write protected mode and to use the device for a copy or deleting the files, the write-protect will have to be removed.
You can remove any write protection from the pen drives or any other storage devices manually or software that automatically removes the write protection.
Before going into How to remove write protection from pen drive, let us understand:-
What is Write Protection?
It is a kind of system that doesn't allow modification or deletion of any data on the pen drive.
Once the pen drive is write-protected, you cannot make any changes to the stored data in the pen drive.
How to remove the write protection?
Below are some of the ideal and workable solutions for the removal of write protection:-
Option-1: Remove the write protection with a Lock switch.
Some OEMs of the pen drive provide a lock switch on the device to protect from unexpected data loss.
Once the lock switch is active, the device will become write-protected and cannot be used on any computer or laptop.
If you want to remove the write protection, you will have to unlock the switch physically.
To access the saved data on the pen drive, you will have to find the physical switch located on your physical device.
Thereafter, turn the switch from 'On' to 'Off' position and the device will get unlocked.
Finally, plug in the device in your computer, and the data can be accessed.
Option-2: Diskpart command for removing the write protection.
The Diskpart command is applicable to remove write protection and change the read-only status to not read-only on a pen drive and other USB drives.
We will now see the step wise process to resolve the issue:-
Step-1: Select 'Win + R', type cmd, and the Command Prompt will open.
Step-2: You can type 'Diskpart' and hit 'Enter'.
Step-3: Next Type 'List disk' and press 'Enter'
Step-4: Type Select disk 0 and press 'Enter'.
Step-5: Type attributes disk clear read-only and press Enter.
Step-6: Type 'Exit'. This will close the Diskpart window once the write protection status changes.
Once the process is completed, kindly restart your PC to access the saved files on the pen drive.
Option-3: Third-party Software for Removal of Write Protection.
The above 2 options require some technical know-how and to be familiar with the command lines but the removal of write protection is also possible through third-party software available online.
These online tools are practically safe and easy to use and are small in size. They are perfect as an alternative to the traditional command-line option.
The process is very simple. Just download one of the online tools and run it as an administrator. Select the write-protected device and click to disable.
Option-4: Using Registry to remove Write Protection on Pendrive.
One of the most effective ways to fix the write-protected error of the pen drive is using Registry.
However, any shortfall in the process can affect system performance.
So, you need to be well acquainted with computers and preferably a technical background.
You can follow the below steps to help you with the removal of write protection from the pen drive. 
Step-1: Plug in your write-protected portable device (pen drive) to your computer/laptop.
Step-2: Next click the start button to open the registry. The run dialog box will open, Type Regedit in the dialog box, and press the ok button.
Step-3: Single click on HKEY_LOCAL_MACHINE > and Expand 'System'.
Step-4: Select 'Current control Set' in the System and then click 'Control'.
Step 5. View the 'Storage device Policies' and reset the value data to '0' and then click 'OK'.
Step 6. Exit the registry and restart the computer/laptop.
Once the computer reboots, check for your pen drive, if the files are accessible.
After the write protection is removed from your pen drive, don't forget to format your pen drive.
How to format write protected Pendrive?
People also make their pen drives or USB flash drives write-protected to prevent any data loss in case of any unexpected delete or format of the drive.
You may receive a message 'the disk is write-protected and can't be formatted'. So, you would be wondering how to format write protected pen drive?
First of all, you will have to follow any of the options and steps to remove the write protection or fix the error.
Thereafter, the windows file explorer and disk management will automatically format the pen drive since it is not write-protected.
In some cases, when windows are unable to format the disk, many online tools are available to help you fix the formatting issue.
Earlier, a CD / DVD was used to install an operating system on our laptop or computer, but it is rarely used today.
The reason is that the operating systems are now coming as preinstalled in the system partition of a new computer or laptop or you can download it online with a digital license.
But in case, you need some kind of external medium, a bootable USB is the most preferred choice because of its versatility as compared to optical drives.
There are many uses of a bootable pen drive such as upgrading the versions of an operating system, creating a window image for data backup, etc.
But the most important is for booting the PC in case the PC doesn't start due to system failure or issue with partitions or defects in hard drives.
The small piece of hardware will come to your rescue as it will have the complete operating system and capable of repairing the system.
So, the next question would be How to make pen drive bootable? There is also Bootable pen drive software available online to help you with the issue.
The Pendrive comes with a single file system (ex FAT file system or FAT32) and misses out on the Master boot record (MBR) which is essential for booting the PC having BIOS.
The bootable pen drive can be created easily using manually or online automated tools.
You just need the Windows utility program, a pen drive with at least 4GB of storage space, and an ISO file for the required operating system.
How to make Pendrive bootable?
Due to the number of steps involved in manual booting, it is somewhat more prone to errors, however, you can create a bootable pen drive if you correctly follow the steps:-
The bootable pen drive can be created using a windows utility program called 'Diskpart'.
Step-1: Put in the pen drive in the computer's USB port.
Step-2: Open cmd.exe using an administrator account and type 'diskpart'.
Step-3: To find out the pen drive number or drive letter, type 'list disk in the command prompt and press 'enter'. The entire list of disks will be displayed on the screen. Note down the number or letter of the pen drive.
Step-4: In the command prompt, type 'select disk' (pen drive) and click 'Enter'.
Step-5: To erase the data from the drive, enter command 'Clean'.
Step-6: Type 'create partition primary' for creating a fresh primary partition. To select it, just enter the partition number 1.
In case you want to format it, enter the command format fs = ntfs quick.
Step-7: Type 'Active, press 'enter'
Step-8: Type 'Exit', press 'enter'
You can save your customized image on the root of the pen drive.
This tool is mainly used for windows 10, however, there are also many Bootable pen drive software available as freeware online for other operating systems including Linux.
Rufus, win USB and UNetbootin are some of the recommended tools to create an ISO file.
You can simply download within seconds (due to small file size) and start using it.
RUFUS
Rufus – It is a freeware and the most downloadable software for booting Pendrive especially, Windows and also the fastest in creating a bootable pen drive.
We can also run low-level utilities and use it for flash BIOS in addition to the booting of the pen drive.
Rufus can support the new mainboard called UEFI ('Unified Extensible Firmware Interface') which is the replacement of BIOS and also part of all the latest laptops and computers.
This gives advanced options to create a different partition file system and cluster size.
It also allows you to check for any bad blocks and gives an option to remove them under the format.
The process will depend on the speed of the pen drive, the size of the drive, etc.
UNetBootin
UNetBootin – It is also free pen drive software having a separate file for Windows, Mac, and Linux.
It has a variety of distributions and system utilities that are already predefined.
It is specifically designed for Linux distributions and creates portable drive Ubuntu.
It also uses ISO files to create a bootable media and ideal for those preferring simple ways to use bootable pen drive software.
WinUSB
WinUSB – This is the official tool for booting the pen drives in Windows. This helps to make bootable pen drives and even DVD drives.
Unlike Rufus, it does not require formatting and is very simple to operate. Plugin the pen drive and select the ISO file and click the next button, the bootable pen drive will be created within a few minutes.
It also creates multiple and different operating systems on a single drive. It does not have advanced options like Rufus and if you are ok, just go for it.
The earlier steps have been shown on how to format pen drive using command prompt (cmd) and some of the advantages of using it are as follows:
Format USB to FAT32 / NTFS
It is useful for repairing the pen drives or formatting raw USB drives.
How to recover the deleted files from the pen drive?
Imagine a situation when your data on pen drive gets deleted due to a virus attack, corrupted drive, windows giving an error about Pendrive not being formatted, or any other misoperations, you can either go for data recovery software's to recover the lost files or use CMD to recover the hidden files.
Kindly follow the below steps if you are using any data recovery software:-
Step-1: Install the data recovery software on your computer or laptop
Step-2: Plug in the pen drive and run the data recovery software. Select the pen drive and scan
Step-3: Once the scan is completed, all your lost files will be shown on the results page. You can use the filter option to preview the files before proceeding to recover it.
Step-4: Click 'recover' to save your selected files in the desired location on your computer.
The major vendors manufacturing the Pendrive are Hewlett Packard, Sandisk, Kingston, songy, Seagate, etc.
Conclusion
Pendrive is a small portable storage device and comes in varied storage capacity. It is rewritable and data copy and erasing are very simple.
They use very little power and do not have any fragile parts. They are resistant to electromagnetic interference, scratchproof, mechanical shock, and dust when compared to floppy disks and Optical media.
The modern-day pen drives also came with encryption features to safeguard your files and important data. You can also enable/disable write-protect mode to safeguard against unexpected deletion or formatting of the pen drive.
The Pendrive is not only used to carry data from one place to another but also for storing files, data, software, booting of an operating system, updating motherboard firmware, backup, audio players, Marketing, promotions, etc.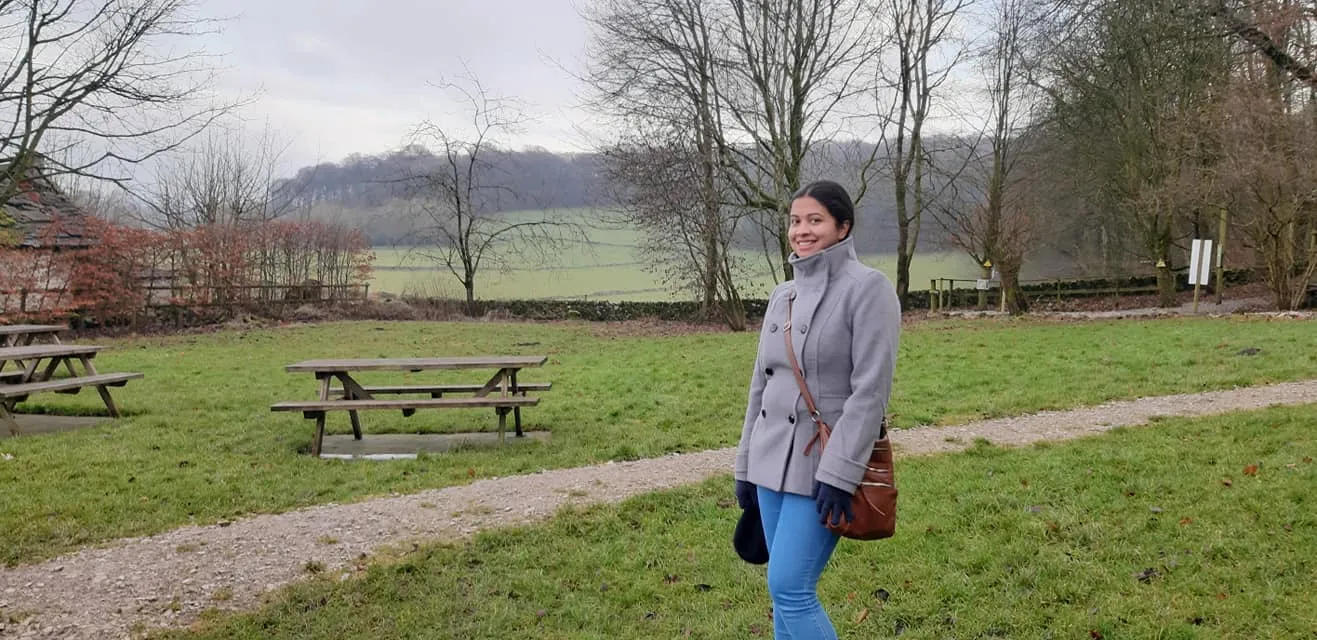 Hi ! I am Sahana Pai having vast experience in Software industry.I love writing and can go on for hours together. Content writing has always been my passion and i love doing it. My Hobby includes travelling blogging and cooking.I have travelled across India and Europe.My family includes my husband and a little princess.