With cryptocurrency gaining a significant increase in value and bagging the news headlines, people have developed an inclination towards it. Let's see which are the Top 10 Best Cryptocurrency Exchanges in India 2022.
However, it is still a relatively lesser-known concept to the majority of the interested individuals in India.
Get your hands on the meaning of a cryptocurrency exchange, how does it work, the biggest and safest cryptocurrency exchanges in India and the world.
TOP 10 BEST CRYPTOCURRENCY EXCHANGES IN INDIA 2022
Cryptocurrency exchanges have a major role in the market and need to be understood properly to ascertain beneficial cryptocurrency trading and investment. Therefore, in this write-up, we will talk about the top 10 best cryptocurrency exchanges in India – 2022.
Moreover, explore the founded year, founder, and highlights of the cryptocurrency exchanges being talked about.
Also Read:- What is a cryptocurrency?
Best Cryptocurrency Lending Platform in India
What is a cryptocurrency exchange?
Banks are the financial institutions that are licensed in the physical world to conduct monetary transactions.
Cryptocurrency exchanges are the borderline online marketplaces, which supports the exchange of one type of digital assets for another depending on the market value of the concerned assets.
Cryptocurrency exchanges often facilitate the trading of unregistered securities and are not prominently governed by any law of authority due to a lack of designated rules and provisions.
A few of the defining characteristics of cryptocurrency exchange can be identified as follows:-
Typically do not require little to no AML and/ or KYC verification while signing up or making an account
Not governed by any significant laws, provisions or authorities and sets out rules of their own
Users have access to trade in several cryptocurrency, altcoins and shitcoins
The most popular cryptocurrency exchanges around the world are Binance and GDAX. However, it should be noted that cryptocurrency exchanges are different from cryptocurrency wallets or wallet brokerages.
Both are completely different concepts and aspects when dealing with cryptocurrency.
In some or other ways, cryptocurrency exchanges are somewhat similar to stock exchanges.
The difference between both where the traders make a profit out of crypto exchanges while the traders buy and sell their assets to profit from the fluctuating values in stock exchanges.
Moreover, stock exchanges work on set working hours as opposed to the cryptocurrency exchanges which are open 24 hours a day all around the year.
The individuals intending to use cryptocurrency exchanges are required to complete a registration process of signing up on the platforms before they can start with trading.
The verification procedure varies depending on the platform.
However, the KYC verification which the exchange platforms demand is to ensure that the crypto businesses are in tune with the anti-money laundering measures.
In simple terms, an online platform which allows the exchange of cryptocurrency through trading, investment, buying or selling is termed or known as a cryptocurrency exchange.
How does a cryptocurrency exchange work?
Initially, the only ways of getting hold of cryptocurrency were to either mine it or purchase it from another crypto holder who wishes to directly sell it to you.
This led to people looking for simpler and safer alternatives to gain ownership of cryptocurrency.
Alongside, it marked the entrance of early cryptocurrency exchanges.
The name suggests these platforms are the third-party organizations that the users trust to handle their money and transactions.
However, the functioning of exchanges does not only happen by handling the user accounts and securing the transactions. There is more beyond that.
Explore the ways in which cryptocurrency exchanges make a profit to work and function which are as follows:
Trading fees or commission
The most significant and popular method to monetize the cryptocurrency exchange is charging a trading fee or commission from the users on the platform.
The fee or commission serves as facilitation between the sender and receiver or buyer and seller.
However, the commission or trading fee is not high; instead, they go as low as 0.1%.
The low trading fee charged by the platforms results in high trading volume on the exchange; hence, leading to profit.
However, the fee varies for every platform along with the features, security, and offerings.
Listing fees
As an aftermath of the competition in the market, new entrants in the cryptocurrency exchange market have to deal with low-volume trading and use registration in their initial stages.
This leads to a demand for an alternate source of revenue for the new exchanges.
Therefore, various exchanges choose token and coin listing services to fetch revenue and keep their operations running until they gain a substantial user base or trading volume.
Moreover, by conducting Initial exchange offerings, initial coin offerings, and security token offerings, the cryptocurrency exchanges are able to collect a reasonable share of funds raised through these.
Fund collection
Another alternative for the crypto exchange platforms to escalate their revenue levels is to equip them with an IEO module.
This allows the companies to conduct the sale of a token on the exchange platform. Regarding this aspect, the exchange acts as a storehouse for the people who purchase chips before they get registered on an exchange.
In this, the authors of the papers get authorization of tokens in exchange for other digital assets like ETH or BTC.
Market making
Acting as another revenue source for cryptocurrency exchanges is the development of a market or the creation of liquidity for the stated or mentioned financial instruments.
In its true elements, market making or creation includes the buying and selling of digital assets on its exchange.
However, it is offered a relatively higher price than on the stock exchanges.
When the trading activities take place on the exchanges, it results in a trade swap on another exchange that equalizes the previous trading instances alongside the differences in profit made by the exchanges.
The method of market creation or market making works excellently when it is an automated process and it is used in long-distance markets i.e., the difference between the bid price and bid.
What are the top 10 best cryptocurrency exchanges in India – 2021?
The Reserve Bank of India issued a circular ordering all the businesses and companies to cease their dealings with entities dealing in cryptocurrencies.
The circular was dated 6th April 2018 that came out with the warning that all the dealings with the Crypto industry and businesses shall be terminated within a period of three months.
Later in March 2020, the ban implemented by the Reserve Bank of India on cryptocurrency was lifted by the Supreme Court of India by stating it unconstitutional.
This led to the launching of the old cryptocurrency platforms along with new Crypto exchanges and Bitcoin trading programs being introduced in India.
Since then, cryptocurrency is gaining significant momentum in India being a legal activity.
In India, there are several cryptocurrency exchange platforms where you can trade in Bitcoin in INR. Below are the top 10 crypto exchanges in the country.
BuyUcoin
With its foundation being laid in July 2016, BuyUcoin is a leading crypto exchange and wallet platform based out of Delhi-NCR for the consumers and merchants to indulge in transactions with digital assets such as Bitcoin, Ethereum, ripple, and more.
It has over 350k users with a trading volume of over $500 million.
Founded year: BuyUcoin was founded in 2016
Founder(s): Shivam Thakral, Atulya Bhat, and Devesh Aggarwal
Official Website: https://www.buyucoin.com/
Highlights
All the requests on BuyUcoin platform are encrypted with AES-256 along with the protection of CSRF Token Authentication to keep a check on fraudulency
It ensures that the cold storage wallets are kept in geographically isolated locations with an anonymous combination of latitudes and longitudes
Only less than 5% of the user's crypto-assets can be accessed in hot wallets for the trading exchange on the order book
HTTPS is forced for all services which use TLS (SSL), encompassing the public websites and user accounts
It claims to be the easiest place for buying, selling and managing the cryptocurrency portfolio
Making an account does not require any setup fee, monthly fee or KYC fee instead it only requires a deposit fee as per the banking partner
It offers a free crypto wallet to its users with no hidden charges or subscription charges
For buying or selling trade orders, it offers a low exchange fee which is 0.24% per trade including GST
New users do not have to pay this bare minimum amount and avail the services by applying to the Zero Fee Trial
WazirX
WazirX is one of the significantly emerging cryptocurrency trading platforms on the path of becoming the most trusted Bitcoin exchange in India.
It gained immense success and credibility within two years of its launch.
On this platform, individuals can indulge in trading, buying, and selling several Bitcoins like BTC, Ripple, LTC, and Ethereum among others with Indian currency. The token of WazirX is WRX.
Signing up on the platform stands in the need of KYC verification for security purposes.
Binance, which is the largest cryptocurrency exchange across the world, had acquired WazirX.
Users can use the mobile app available for Android and IOS. Also, WazirX claims to support millions of transactions every second.
Founded year: WazirX was founded in 2018
Founder(s): Sameer Mhatre, Siddharth Menon, and Nischal Shetty
Official Website: www.wazirx.com
Highlights
The regular security audits conducted by WazirX ensure increased safety to the individuals while maintaining high security and safety to the accounts
The advanced KYC process adopted for identification and verification purposes takes place within a few hours from when the individual signs up
This Crypto exchange platform has the capacity to handle millions of transactions in a matter of a few seconds
It has a simple design and a seamless interface to offer a smooth User experience on the platform
It has a mobile application for trading for its users available for Android as well as iOS.
When WazirX collaborated with Binance, it offered 100+ WRX to the 30,000 traders signing up on the platform
It was the first crypto exchange platform to introduce the real-time open order booking system in India
BitBNS
The founding members of BitBNS were enthusiastic and young adopters of cryptocurrencies and graduates from IIT.
Before starting BitBNS, the founder created multiple products aiming to help the consumers in commerce decision-making.
It focuses on cryptocurrency as the future of money while adopting open, transparent, and clear communication with the uses.
Moreover, it has an easy-to-use interface along with responsive and immediate customer support.
It strives to make cryptocurrency accessible to everyone. It supports not only Bitcoin but also several niche altcoins with real benefits.
Founded year: BitBNS was founded in 2017
Founder(s): Prashant Singh (Co-founder)
Official Website: https://bitbns.com/about-us/
Highlights
High levels of security maintained for all the transactions and funds
Users can create an account and hold their cryptocurrency for free on the platform
The platform puts forth automated buying and selling of the digital currencies
Users gain access to instantaneous deposit and withdrawal
BitBNS serves a trustworthy and verified network to all the users
The user can have access to 24*7 customer support for any queries and concerns related to it
Users can initiate margin trading which involves the lending and borrowing of assets
CoinDCX
A Singapore-based platform, CoinDCX specializes in crypto-enabled financial services.
It is an ISO-certified company that puts forth the highest liquidity alongside the fastest onboarding process across the industry.
The platform has over 60,000 active monthly users, over 250 cryptos having a 6-time margin, and over 15 million trading volume.
The platform has its exchange partners as Huobi, OKEX, and Binance with the partners as Bain capital, Bit Mex, Polychain Capital, and Coinbase.
Above all, it only charges a fee from the users to sell Bitcoins.
Founded year: CoinDCX was launched in the year 2018
Founder(s): Sumit Gupta and Neeraj Khandelwal
Official Website: https://coindcx.com/
Highlights
Through CoinDCX, the users can instantly buy and sell cryptocurrency while having a user-friendly experience and interface
It offers certain facilities to advance traders such as limitless trading, single-point access and ultra-low spreads
Users can trade across over 250 coins having high liquidity and a world-class order-matching engine
The fee charged by CoinDCX ranges from 0.040% to 0.100% which depends on the club of the users and are charged on a pre-trade basis
The security measures are based on 4 principles which are defending the system against all threats, prevention of misuse of internal mechanisms, strict intolerance towards data fraud and avoiding human errors at all costs
CoinDCX stores 95% of all of its funds in multi-sig cold wallets (offline) with only 5% funds being stored in hot wallets
Colodax
The team of CrypDates founded Colodax in 2017. Colodax is an India-based premier Blockchain platform that offers lightning-fast trade execution, reliable digital wallets, and top-notch industrial leading practices.
It works with a mission to advance the Blockchain domain by fostering innovation, bringing in transformative changes, instilling new and emerging technology.
You can avail of 24*7 live customer supports with over 95% of the requests processed within 24 hours.
Also, the systems are constantly monitored with the use of production-grade monitoring technologies to ensure the smooth functioning and processing of trading and transactions.
Founded year: Colodax was founded in 2017 by the team of Crypdates
Founder(s): Nitesh Agarwal (Co-founder)
Official Website: https://colodax.com/#/
Highlights
All the traders on the platform are charged depending on the tier they belong to. The fee charged varies from 0.20% for Tier 0 to 0.04% from Tier 5.
The platform does not have any fee for making deposits and the withdrawals having the lowest fee and fastest transactions
The withdrawal fee differs based on the currency being used for the process
Users can instantly transfer INR directly from their bank account to their Colodax bank account
Users can just get started by registering themselves which requires creating an account, depositing the assets and start trading on the platform
It is available on android and iOS with over 100 exchanges, 1000 currencies and an updation time of 30 seconds only
It has a custom trading engine to make sure that scalability is achieved and all orders are executed in real-time without any issue or delay.
Coinswitch
A cryptocurrency aggregator platform, Coinswitch is built to enable the user to trade in cryptocurrencies at the best rates easily and with full security.
The user interface offered simplifies the process of crypto trading by enabling users to trade over 400 cryptocurrencies.
Also, the users can cryptocurrency at the best price using a credit card.
Founded year: Coinswitch was founded in 2017
Founder(s): Govind Soni, Vimal Sagar Tiwari, and Ashish Singhal
Official Website: https://coinswitch.co/
Highlights
The platform has a simple design and interfaces for buying, selling and managing cryptocurrencies
Users can instantly withdraw, deposit and trade in over 100 cryptocurrencies with ease and security
The platform has over 350 integrations, over 400 coins, over 10 exchanges and 1 million + transactions
The products offer by Coinswitch are APIs, pay with altcoins, Instant exchange and Airdrop
Giottus
Considered a reliable and trustworthy platform, Giottus aims to make it possible for all to become cryptocurrency trading masters.
With high cybersecurity standards, the platform is developed with multi-level superfluity which automatically and seamlessly scales its functioning to manage the increased payloads.
The exchange platform is capable of handling 50,000 transactions per second with a system ensuring a fault-tolerant system offering reliability and high-level safety.
Founder(s): Vikram Subburaj and Arjun Vijay
Official Website: https://www.giottus.com/
Highlights
It has a user-friendly, intuitive and simple platform that is built for users ranging from beginners to professional
All the cold wallets are secured against cyber thefts by 100% insurance. Alongside, it has partnered with Bitgo to ensure insurance protection for all the investments
The users can complete the KYC process within 10 minutes making it one of the fastest available across several platforms
It offers a 24*7 banking option where the users can avail the facility of free instant INR deposit and withdrawal processed within 10 seconds.
It is also the only platform to provide multiple bank account feature to its users
Upon registration, the users get a chance to win up to 10,000 Matic Tokens for free
The platform does not charge any fee for INR deposits and withdrawal and has the lowest fee in the market for trading and cryptocurrency withdrawals
Giottus supports plenty of coins like Bitcoin, Stellar, Ripple, Ethereum, Tron, Tether and USD coin
Zebpay
With serving over 3 million users, over 3 billion dollars transactions, and available in 160 countries, Zebpay allows its users to buy and sell Bitcoin, Ether, and other cryptocurrencies instantly.
Also, it claims to be one of the most secure crypto trading platforms.
Moreover, users can make payments on the Bitcoin lightning network. Among all the robust security measures it has, the users have the option to disable all the outgoing transactions with the "Disable Outgoing Transactions" feature. It also has a rate alert feature that alerts the users of the latest updates on crypto prices.
Founded year: Zebpay was founded in 2014
Founder(s): Saurabh Agrawal, Sandeep Goenka, and Mahin Gupta
Website: www.zebpay.com
Highlights
The trading fee charged for corporate and trust funds is 0.4% and a membership fee in India which is 0.0001 BTC or equivalent every month
It charges crypto withdrawal fee which varies depending on the coin being withdrawn alongside having a cryptocurrency deposit and withdrawal limit
Zebpay is available on the web, iOS as well as android to its users to ensure instant trading seamless transactions anytime and anywhere
The interface has a refreshing new look which is clear, simple and intuitive filled with advanced trading features
Users can trade across 6 EUR-Crypto and 5 crypto-crypto pairs with no deposit fees on FIAT & Crypto and no withdrawal fees on FIAT
It offers multi-sig and multi-geo authentication for cold wallets and adopts a proprietary multi-layered security protocol
Paxful
A leading Bitcoin marketplace allowing peer-to-peer transactions, Paxful claims to be the best alternative for converting INR into BTC.
Moreover, it has over 300 payment methods available with all the payments backed by escrow.
Also, the users get a free Bitcoin wallet which comes bundled along with adept security features and two-factor authentication to ensure the highest level of safety.
The verification process is stringent and follows transparency all along.
Founded year: Paxful was founded in 2015
Founder(s): Ray Youssef and Artur Schaback
Official Website: https://paxful.com/
Highlights
Paxful only supports peer-to-peer transactions where users trade with real individuals
The users get a free crypto wallet which is free of cost alongside being reliable and easy-to-use
It has the top payments methods in India as IMPS transfer, PhonePe, Bhim UPI, UPI transfer, Paytm online wallet and bank transfer
Paxful offer a Bitcoin Kiosk and affiliate Program where individuals can earn 2% on every trade forever only by sharing a link
All the trades and transactions on the platform are backed by escrow security service to ensure the best safety
The platform does not charge any fee to the users buying cryptocurrency but to the people selling cryptocurrency which varies as per the payment method
Unocoin
When the Reserve Bank of India implemented a ban on all trading with cryptocurrencies and companies in 2018, the cryptocurrency exchange platforms were severely hit by it.
One of them was Unocoin. However, after the circular was declared unconstitutional by the Supreme Court, the platform was raised while gaining credibility.
Moreover, it is one of the only few crypto exchange platforms in India offering Over-the-counter or OTC services to its high volume clients.
The owners of the exchange platform went for installing the first Bitcoin ATM in India in Bangalore in 2018.
On this platform, the traders are allowed to trade across several cryptocurrencies.
Also, it is entitled as one of the firsts in the Bitcoin space in the country.
Founded year: Unocoin was founded in 2013
Founder(s): Sathvik Vishwanath, Harish B V, Sunny Ray, and Abhinand Kaseti
Official Website: www.unocoin.com
Highlights
The platform is known to offer high-security standards with the incorporation of AES-256 encryption and a safe location to store the encryption keys
It has a merchant gateway feature which allows e-commerce businesses to receive payments as Bitcoins.
With added UST, Unocoin charges a trading fee on its platform which is 0.7%
This platform also offers loan for virtual currencies to individuals
It is a secure platform for the investors to buy Bitcoins with Indian currency while matching their orders with other users
The crypto exchange has new features such as the Bitcoin Systematic Buying Plan (SBP) and Bitcoin Point of Sale to enhance the trading experience of the experienced users on the platform
Unocoin offers an app to its clients that are available on Android and iOS.
Which is the safest cryptocurrency exchange in India?
Coinbase is prominently considered the most trusted and safest cryptocurrency exchange in India.
This crypto exchange platform was founded in 2012 and now has over 35 million verified users.
It is present in over 100 countries with a total traded volume of more than 320 billion dollars.
Above all, Coinbase has more than 25 billion assets on the platform.
With plenty of features ensuring security and seamless trading, it stands as one of the top trading platforms in the country.
The users can manage their portfolios efficiently by buying and selling popular digital currencies and keeping track of them in one place.
The exchange platform has vault protection for added security and safety.
Also, Coinbase has an app for Android and iOS for staying on the top of the market.
Moreover, this crypto exchange platform supports several popular digital currencies.
The users can get started with trading in a few minutes of signing up on the exchange platform.
Which is the biggest cryptocurrency exchange in the world?
Binance is the biggest cryptocurrency exchange in the world with an average daily volume of 2 billion and 1,400,000 transactions per second.
Moreover, the exchange platform has a variety of tools for indulging with the digital assets markets.
It offers trading of 53 fiat currencies and over 262 cryptocurrencies.
The deposit methods available on Binance are credit card, debit card, cryptocurrency, PayID, and Osko.
It has a trading fee of 0-0.1% with no deposit fees. The withdrawal fees vary.
Which cryptocurrency exchange has the lowest fees?
Binance has the lowest fee of all the cryptocurrency exchanges.
Moreover, it is the biggest cryptocurrency exchange in the world.
The low fees charged make the trading volume large alongside the high level of security being offered to the users.
Which cryptocurrency exchange has the highest fees?
Coinbase cryptocurrency exchange platform is said to have the highest trading fee when it comes to trading in USD pairs most significantly.
Moreover, it has helped a reputable and transparent past with the safety and security aspects.
Also, it has never been into major security issues or incidents and insures the deposits of cryptocurrencies and US dollars.
What are the other cryptocurrency exchange platforms in India?
Apart from the top and leading crypto exchange platforms in India mentioned above, a few other crypto exchange platforms on which you can indulge in buying, selling, and trading cryptocurrencies and their founders are as follows:
Coinsecure (2014) – Benson Samuel and Mohit Kalra
Bitxoxo (2016) – Hesham Rehman and Mohammed Rezwan
BTCXIndia (2013) – Mupparaju Siva and Kameswara Rao
Throughbit (2016) – Abhishek Roshan and Anandprabhu
Flitpay (2017) – Ashish Sangai and Akash Bansal
Coin Delts (2017) – Rajdeep Singh, Shubham Yadav, and Manish K
That was all on the top 10 cryptocurrency exchanges in India – 2021. This content aimed to throw light on the crypto exchange platforms which have been significantly making a mark in the cryptocurrency domain in the country.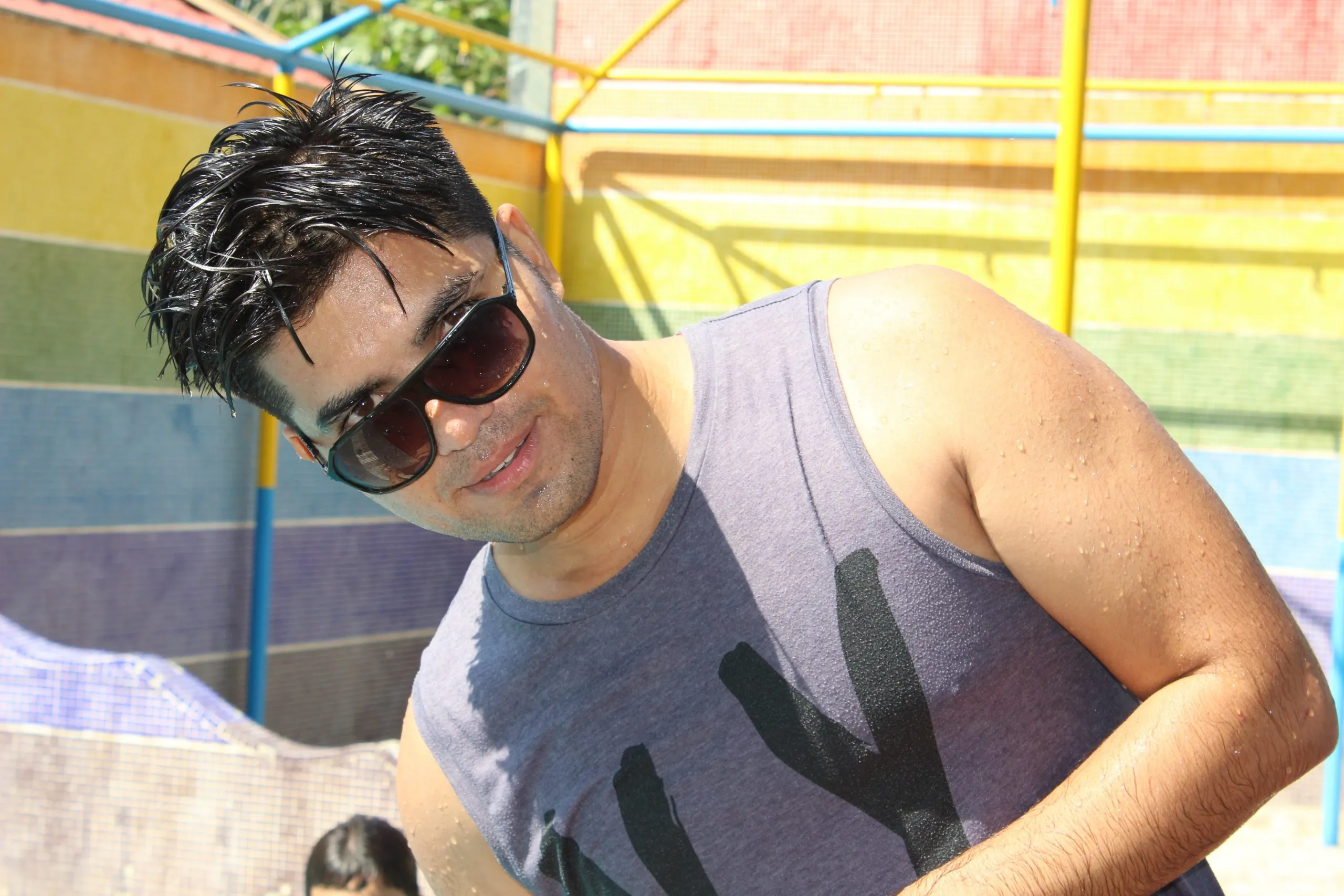 Hi, guys, this is Adhyans Jadli from Dehradun, Uttarakhand, India. I am the admin of this site. In this site, I am going to publish useful information regarding all the academic and competitive examinations.