In this article, you will learn the different uses of computer in various fields. Please note that below are a few examples mentioned.
There are many other uses of computers too other than those listed below.
Technology innovations have enhanced our way of living.
The computer is one such technology that has gradually evolved in the past few decades and plays a vital role in every domain.
It has made our personal and professional life more efficient and perfect.
Present-day computers are competent to handle a diversified array of functions and services.
It is quite unlikely that the computer is not involved in any of our daily activities.
Also Read:- What is Computer?
Uses of Computers in daily life
You can see the importance of computers in offline and online business, online learning, online communication, online banking, understanding, and analysis.
We use hardware devices and software applications to save, access, manipulate, compute, and analyze data, and information. 
All our daily activities are based on services and online products.
Two decades ago, the computer changed our lives and now it is important to use a computer to survive in our everyday lives.
Must Read:- A – Z Shortcut Keys of Computer
What are the uses of the computer?
A computer is used by Designers, Engineers, Doctors, Teachers, and Students, Scientists in their everyday assignments related to the office or maybe, for personal entertainment.
Computers have supported Business organizations and industries to reach new heights.
They are also used in banks and financial hubs, hospitals, institutes, defense, space programs, schools, and government organizations to simplify processes.
We shall now look at the uses of computers in different fields:-
Uses of Computer at Home
Let's start with our home, we use a computer for internet surfing, buying/selling online goods, carrying out online bank transactions, playing games, chatting, and making audio/video calls, watching movies.
We can type a letter in a Word document, preserve our confidential records, and transfer files to and fro from other devices.
The electronic equipment in our house also makes use of computer systems.
For example, Smart TV has an inbuilt computer system, that enables us to watch online movies, listen to songs, TV programs, and other entertainment activities when connected to the internet by wifi.
A microwave uses computer technology for its operations.
Home automation uses a computer system to control switching on/off of devices and electrical equipment.
Related Topic:- Generation of Computers
Uses of Computers in Education
Computers have modernized the education system resulting in an innovative learning experience.
Some of the areas where the computer is used in education are as under:-
Computers with electronic whiteboards have created a better visual learning experience for students.
Connecting to the internet helps students, access never-ending information.
The computer helps to monitor and keep track of students' performance and publish online results or dashboards of various circulars and notices.
Computers have made Distance learning, Online exams possible through Computer-aided learning (CAL).
The computer serves as an integral part of every business function and helps to achieve desired results. It can also help to curb the rising expenditures of a business. The below list will guide you on the uses of computers for business purposes.
Every business organizations use computers (e-mail, video conferencing) to communicate and interact with their employees, clients, and other stakeholders globally.
Computers are used for showcasing products, trading stocks, budgeting, accounting, etc.
The computer helps in maintaining the database of employees and clients.
Uses of Computers in Defense
The use of the internet, GPS was primarily intended to serve military operations. Computers have played an important role in the defense sector and are used for many purposes.
The computer helps in making encrypted communications.
Many defense technologies use a computer for their operations. It is used to track and destroy any incoming missiles or drones,
Computer facilitates the training of smart weapons.
It helps to analyze information received from other departments.
Modern tanks, fighter jets, ships, and submarines are equipped with technology that uses a computer to target enemy sites.
The Military uses computer technology to track their resources and also effectively manage the battle system.
It is also helpful in planning and strategizing the logistics during the war.
Uses of Computers in Healthcare / Medical
Modern healthcare facilities use computer-enabled technology in almost everyday activities.
The below list will give you insight into the use of computers in the medical field.
The information about the patient's basic details, history of their medical conditions and treatments, and prescribed medicines can be digitally stored. This information can be accessed quickly by doctors, and medical staff in the future on a need basis.
The medical equipment monitoring patients' heartbeats, body temperature, blood pressure, and other parameters, especially in ICU or isolation units, make use of computer technology, which can give an alert in case of an emergency.
Different software is used to diagnose the patient's symptoms of any disease. Critical equipment such as MRI / CT scanners, ECGs, and x-ray machines uses computer-aided technology.
Hearing devices also can be programmed using computer technology to help impaired patients.
All medical research and information about any drugs can be availed using the internet on computers. Doctors can share knowledge and information about any specific disease with other medical experts.
Many laboratory equipment is computerized and can give quick results on the sample being tested.
Many critical surgeries are now robot-assisted. A programmed robot can complete surgery much faster and with less chance of failure.
The day-to-day administrative operations and procedures are automated with the use of special computer software. Thus, the online appointment, handling of payments, admission, and discharge process becomes simplified with the help of the software.
Uses of Computers in Government administration and services
With the concept of smart city development gaining popularity, so is the government sector increasingly using computer technology for carrying out all its operations and access to services.
Below are some examples:-
Computers help the government staff to expedite the administrative process with fewer errors.
The majority of communications in government offices are now made using emails.
The records of citizens can now be stored digitally using computers.
Government officers prefer to distribute the order copies or any amendments digitally.
All the complaints about the functions of government services can be registered online, and it is now possible to track the same.
The applications for passports, driving licenses, and availing government services are all done online.
Traffic monitoring through CCTV surveillance is possible with the use of computer technology. One can now pay the fine on government online portals.
All the information related to government initiatives can be accessed online on respective websites.
Banks and financial hubs
Banking and financial hubs could not have expanded on such a large scale without the use of computers.
Today, almost all financial transactions are done with the help of computers. Computers have simplified the banking experience.
Banks have provided ATMs that used a computerized system to withdraw or deposit cash, check balances, and for availing other banking services,
Engineering and Industry
Computers' ability to perform a task more efficiently has resulted in industries making a shift to process automation and reduced human involvement.
The quality of products has improved with the involvement of computers.
Computers are widely used in engineering services for designing a building plan, product design, virtual simulation for a better understanding of any given situation, and maintenance of the equipment.
Computer software helps to monitor project progress, inventory management, reports, etc.
Science
Computers are predominantly used in the field of science. Scientists have been using computers, even before it was known to many.
It serves as their ideal tool for their experiments, research, knowledge sharing, and record keeping.
The computer is used in launching space satellites and helps maintain spacecraft and the functioning of other advanced technologies.
Transport system
Computers are now used in all the modes of the transport system to make for its effective operations. The most common use is to facilitate online ticket booking, tracking of vehicles, and schedule of services.
All the public transportations have an automated system for managing the traffic movement, functions, and online recharge of travel cards.
Nowadays, all private and commercial vehicles come with inbuilt GPS to help in navigation. Traffic signals are also controlled by computerized system programs.
Driverless cars are increasingly becoming a reality with the help of computer programming.
Airplanes can operate on autopilot mode using computer technology.
Entertainment and recreation
All our entertainment needs get fulfilled on computers or by subscribing to a service that uses computer technology.
We can watch online movies, listen to endless music, create, edit, share pictures, and videos, play games, surf the internet, and do many more activities.
It is also used to create animated graphics, to give a special effect and realistic touch to characters in movies, videos, or advertisements.
Restaurants and hotels use computers for creating a smooth experience for the users.
A computer can recommend strategies for a game based on the opponent's historical performance.
Communication
Computers have revolutionized communication processes. Our day-to-day communications are now done on digital platforms that use computers for their operations.
We use smartphones to have voice or internet-enabled video calls, send/receive emails, and assist those having difficulty speaking.
Marketing
Computers have made marketing commercials to be more specific by analyzing and data manipulations.
The computer helps create websites and facilitates direct interaction with users through chats and emails.
Other uses of Computers
Some of the other uses are as mentioned below: –
The computer has also found its place in technologies related to security and surveillance, robotics, product simulations, and artificial intelligence.
Computers are also used in publishing and broadcasting news in hard or e-copies.
Computer programs/software have made the E-commerce business a popular and widely accepted platform for online shopping, easy cancellations, and refunds, customer support, web browsing, payment through various internet portals, and wallets.
The computer is used to predict weather forecasting by performing complex calculations based on the data received from satellites.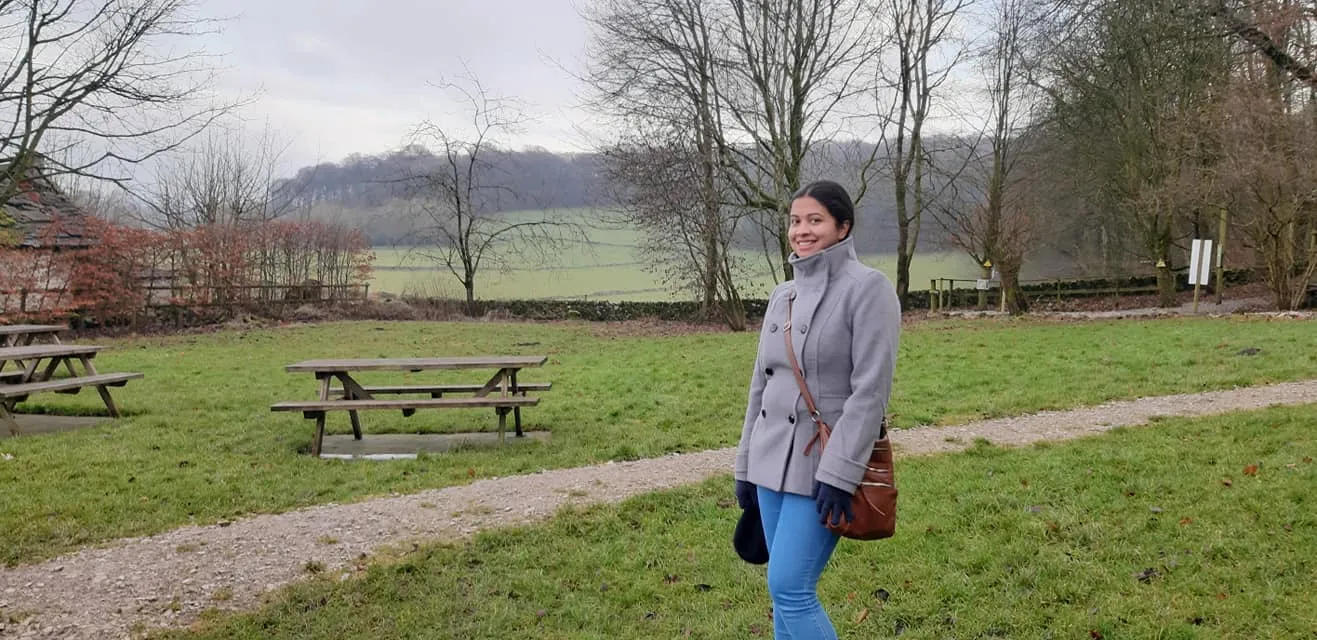 Hi ! I am Sahana Pai having vast experience in Software industry.I love writing and can go on for hours together. Content writing has always been my passion and i love doing it. My Hobby includes travelling blogging and cooking.I have travelled across India and Europe.My family includes my husband and a little princess.
Other Popular Posts:-