In this article, we will explain to you WordPress hosting meaning, benefits of WordPress hosting, and best WordPress Hosting for students and bloggers, also our top five WordPress hosting services recommendations.
Alongside this, If you are a beginner and are looking for a comprehensive guide that will set you on the right path towards getting a good hosting service for your site, you have come to the right place.
As you keep reading the blog, you will get a clearer idea about the following:-
What is WordPress?
What is meant by website hosting?
WordPress hosting vs. web hosting: Why WordPress hosting is better 
Types of WordPress hosting
Free WordPress hosting for students
5 best web hosting providers for WordPress
Google Cloud WordPress hosting
For a better understanding of the topic, we will first give you a little brief on What is WordPress and web hosting.
Also, Read:- What is a Domain?
Best Hosting for WordPress Websites in 2021
What is WordPress?
WordPress is an open-source content management system (CMS). A CMS is an easy way to maintain different aspects of your website such as content, without any prior knowledge of programming.
Although WordPress was previously used mainly to build blogs, it can now be leveraged to build any kind of website, thanks to thousands of plug-ins and themes available.
You can create e-commerce websites, social networks, blogs, portfolio sites, membership-only sites, landing pages, and more for your service. 
What is website hosting?
Web hosting is when a hosting service provider gives space on their web server for a website to store its data including the code and images.
It is with the help of a web server that your site's content can be viewed by people who are connected to the web.
Depending on the level of management, type of technology used, and other services on offer, hosting is classified into various groups that we shall explore in a later section.
Also Read:- Advantages and Disadvantages of WordPress
What is WordPress hosting?
Simply put, WordPress is the easiest way to create a website or a blog. WordPress is so easy to use and fast to learn that it enjoys nearly 40% of the market share.
Due to the 58810 plug-ins on offer, WordPress can be used to create a wide variety of attractive websites.
However, the key challenge that you must overcome to make the best of WordPress is choosing the right hosting service. This is where WordPress hosting comes in. 
With WordPress hosting, you can ensure that your website loads faster, faces less downtime, and is less susceptible to hacking. 
Related Post:- Free GoDaddy SSL Certificate
WordPress hosting vs. Web hosting
Benefits of WordPress hosting: Why WordPress Hosting is better
A key difference between web hosting and WordPress hosting is that the latter is better for websites built with WordPress.
This is because the website that you built shares server space with other WordPress sites, which means, the hosting provider can offer solutions and services that optimize WordPress performance. 
Meanwhile, the web-hosted sites share server space with all types of other sites and do not have features such as automatic updates, access to plug-ins/themes, single-click installation, etc. 
Other than this, WordPress hosting provides enhanced security, quick technical issue resolution from the team, and faster load times.
Besides, the most important advantage of WordPress hosting is beginner friendliness.
It comes with access to free themes, exceptional customer support, auto-updates, and preinstalled WordPress software. 
Advantages and disadvantages of WordPress hosting
We had listed below some pros and cons of using WordPress hosting that will help you to understand better the topic more clearly.
Pros of using WordPress hosting
Without any knowledge in programming and website management, a user can navigate WordPress and manage their content on it. It is also quite easy to edit pages and add new content.
Most of the thousands of plugins on offer are free and can be accessed and used by almost anyone. Even the paid plugins are affordable, and overall, the plugins offer massive customization and enhancement options for your WordPress site. It is worth noting that there is a plugin for nearly any change you want to make to your site.
SEO best practices are possible
To ensure that your site appears to global users who are interested in your niche, having an SEO-optimized site is a must.
Within WordPress, you can find a host of plugins to optimize your site's content, meta tags, etc. effortlessly. For instance, Yoast is an excellent plugin that can be used by almost anyone to rank higher in search results.
WordPress does a remarkable job when it comes to UX. This is because of the countless mobile-friendly themes that are available for use. Mobile-friendliness is especially useful because of the increased prominence of mobile devices.
Open-source and free to use
The best part about WordPress is that anyone can use it and make changes according to their needs. Due to its open-source nature, developers do not have to spend a ton of time creating new code. The open-source nature of WordPress is especially valuable when you are collaborating with a third party for site development.
Cons of using WordPress hosting
Being open-source, WordPress can sometimes be the target of malicious hackers. To prevent this, users need a sound understanding of the plugins and themes they are installing.
For both SEO and user experience purposes, it is vital to have a site that can load in at least 3 seconds. However, some WordPress themes may contain tons of generic code that may slow down your site and cause you to lose visitors. To navigate this issue, you need a good understanding of what codes are needed on WordPress.
WordPress themes users sometimes need to worry about what an update might do to their site. It may potentially slow down the site or come with bugs. Since these updates are quite frequent, WordPress users are required to know how to securely accept updates and mitigate any issues that may occur.
WordPress is quite flexible when it comes to customization. However, if you aren't an experienced coder, and you rely heavily on WordPress themes and plugins for your customization needs, the costs can add up over time. There is also the issue of updates to themes malfunctioning and causing you more downtime.
Types of WordPress hosting
Now that we have established WordPress hosting is superior, let us explore the types of WordPress hosting. 
Shared hosting
If you have a relatively new website and do not know much about WordPress hosting, shared hosting solutions may be ideal for you.
They cost less because your website will be hosted on a server along with other websites. It is also quite easy to use.
However, it comes with a risk of server-level security breaches and slow speed due to the sharing of server space. 
VPS hosting
VPS stands for Virtual Private Server. This can be seen as an upgrade from the shared hosting service.
It is a cost-effective solution that provides your website with space among other sites on the server.
But this time, you only have to share space with five to twenty sites, so there is little risk of a security breach in the servers.
Additionally, you have more control over the software, configuration, etc. 
VPS hosting is of two types: unmanaged and managed. In the latter, the host manages the site for you, leaving you with no need for technical capabilities. Meanwhile, for unmanaged VPS, you have to manage and configure your own server. 
Dedicated server hosting
This is quite expensive as your website gets its own server. As a result, you can launch advanced protections that keep your site safe.
Apart from this, the fact that server space is not shared ensures the privacy and safety of website data. Ideally, dedicated server hosting is used by websites with huge traffic that need optimal performance. 
Given how the whole server belongs to your site, fixing hardware issues may become time-consuming if you do not have experience and considerable knowledge. 
Managed WordPress hosting
This is suitable for websites of all sizes. Here, the hosting provider does the backups, maintenance, auto-updates, security, and even great support for your WordPress site.
Given how the hosting provider caters only to WordPress, you will be able to use customized solutions to improve site speed and security significantly.
Since managed hosting providers encourage you to use the latest version of WordPress, you can rest assured that all your site metrics will be optimal. 
However, one has to keep in mind that this type of web hosting lacks flexibility and can get pricier when your site grows in size. 
Cloud hosting 
Rather than hosting your site on a physical server, you can opt to host on cloud architecture—an option that is in between VPS and dedicated hosting in terms of benefits and the value derived for the price paid.
Cloud hosting applies to sites of all sizes and a key benefit is scalability it provides for a reasonable rate that is cheaper than dedicated servers. 
Even in cloud hosting, there are managed and unmanaged services. If you have a lot of technical knowledge, you can opt for unmanaged hosting.
Doing so will bring down your costs and provide you with a site that is lightning fast and easily scalable.
Meanwhile, if you are looking to opt for unmanaged hosting, remember that it requires you to singlehandedly manage and optimize the usage of resources and the site performance. 
Things to Know:- 2 Way SSL Certificate
5 best web hosting providers for WordPress
Here are five of the best web hosting providers we found for WordPress. Some of them have free versions while others offer trials and money-back guarantees that will let you use them till you figure out if they are a right fit for you or not. 
SiteGround
WordPress officially recommends SiteGround's hosting services and this is hardly surprising given the remarkable customer service they offer.
They will be available to answer your queries on anything from troubleshooting to migrations and can be reached over the phone or through a live chat.
It is worth noting that this is a managed hosting service and they handle the task of making the site fast with updates and caching configuration.
Also, it comes with remarkable security and a free site builder. 
Additionally, the company offers free SSL certificates and unlimited email accounts. However, it is a bit pricier than the others on the list.
Still, it is preferred by millions due to its feature-rich nature. This service comes with a 30-day money-back guarantee. 
Bluehost
Bluehost leads the web hosting space with around 2 million active users. It is one of the very few hosting providers recommended by WordPress.
Bluehost notably provides a free domain name, which brings you savings of around $10-15. In addition to this, WordPress can be installed with one click, making it incredibly convenient.
The pricing starts as low as $2.95/month, but the catch is that you have to sign a three-year-long contract.
Apart from the responsive customer support, the free SSL certificate that comes with the package is also a bonus. 
Also, automatically, as part of the web hosting service, you get WordPress updates.
Notably, the company also offers managed WordPress hosting for $14.99/month with a service called WP Pro that has a contract of three years.
They also offer unlimited storage and better server resources with some plans. 
WP Engine
As a managed WordPress hosting tool, WP Engine shines. The company focuses on providing specialized support across diverse channels.
Along with free SSL certificates, the company also offers WordPress updates that will occur automatically.
The product is not cost-effective, but it is also not too pricey.
With 50 GB bandwidth and 10 GB storage, the Startup plan works quite well for around 25,000 visitors.
If you get more traffic or want to build more sites, you can always upgrade to Scale or Growth plans.
It is worth noting that managed WordPress hosting has a minimum of one year as a contract and starts at $20/month.
Given the high security, the hosting provider is capable of, it is quite suitable for sites that contain sensitive information and are used for running e-commerce stores. 
 Hostinger 
If you are looking for extremely cheap WordPress hosting, Hostinger is the answer. To see if it meets your needs, you can even try it for 30 days without any risk.
For an unbelievable $1.99/month, the company offers excellent WordPress hosting.
Even though the price increases slightly after a year, the value it provides makes it a worthy addition to any WordPress hosting efforts. 
It is worth noting that the company offers amazing customer service throughout the year despite the low pricing.
It is said that customer service is even faster in their managed hosting plan. If you are a starter, this hosting service is perfect for you because for up to 10,000 visitors each month, the speed is exceptional.
Besides, there is a guarantee of 99.9 percent uptime from the company. 
DreamHost
Fifth on our list is DreamHost, a hosting provider recommended by WordPress. A key aspect of this product is the competitive monthly rates.
Without any long-term commitment, you can pay $4.99 a month and use the WordPress Starter plan. 
They offer 50 GB of free storage and keep the site safe with an SSL certificate.
Notably, they guarantee 100 percent uptime and are prepared to compensate fairly if your site goes down.
Given how confident they are about the quality of their offering, they also provide a 97-day money-back guarantee. 
Free WordPress hosting for students
To facilitate the growth of marketing enthusiasts, developers, and designers among students, companies offer generous student discounts.
There is even a free WordPress hosting service called 000webhost that provides excellent features and language options for hosting a fully functional website that is also quite secure. 
Also, the best part is you can upgrade for $0.79/month to Single Shared Hosting or continue using the free version.
However, it is worth noting that 000webhost will delete your site and its data if you go overboard with the usage. 
The best cheap web hosting solution for students
For better functionality, you can go with Namecheap, which allows you to host up to 3 websites and use 20 GB of disk space.
Additionally, they offer a free domain for a year and can be counted on to provide a reliable hosting service. 
It costs $1.44/month during the first year, and in the next year, it renews for $2.88/month. For this price, you also get a website builder and a legal advice tool. 
Google Cloud WordPress hosting
Google also has a service that allows the deployment of WordPress to their cloud platform called Google Cloud.
Depending on your needs, they offer a variety of basic and advanced hosting options.
The Google Cloud platform ensures your WordPress site's performance, scalability, greater control, and better security. 
Impressively, they have served clients such as PayPal, Bloomberg, and Twitter.
The service also promises minimal downtime and high scalability without having to change IP addresses.
Bottom-line
As you can see, WordPress hosting can refer to any type of hosting that has been optimized for running WordPress.
Mainly, for WordPress hosting, you need to choose between shared web hosting and managed web hosting, and they both have their advantages and disadvantages. 
Shared WordPress hosting is the cost-effective version of WordPress hosting that provides a certain amount of server resources.
Meanwhile, managed hosting provides you with a high-performance server environment that will let you get the most out of WordPress with a specialized team at your disposal to optimize your site.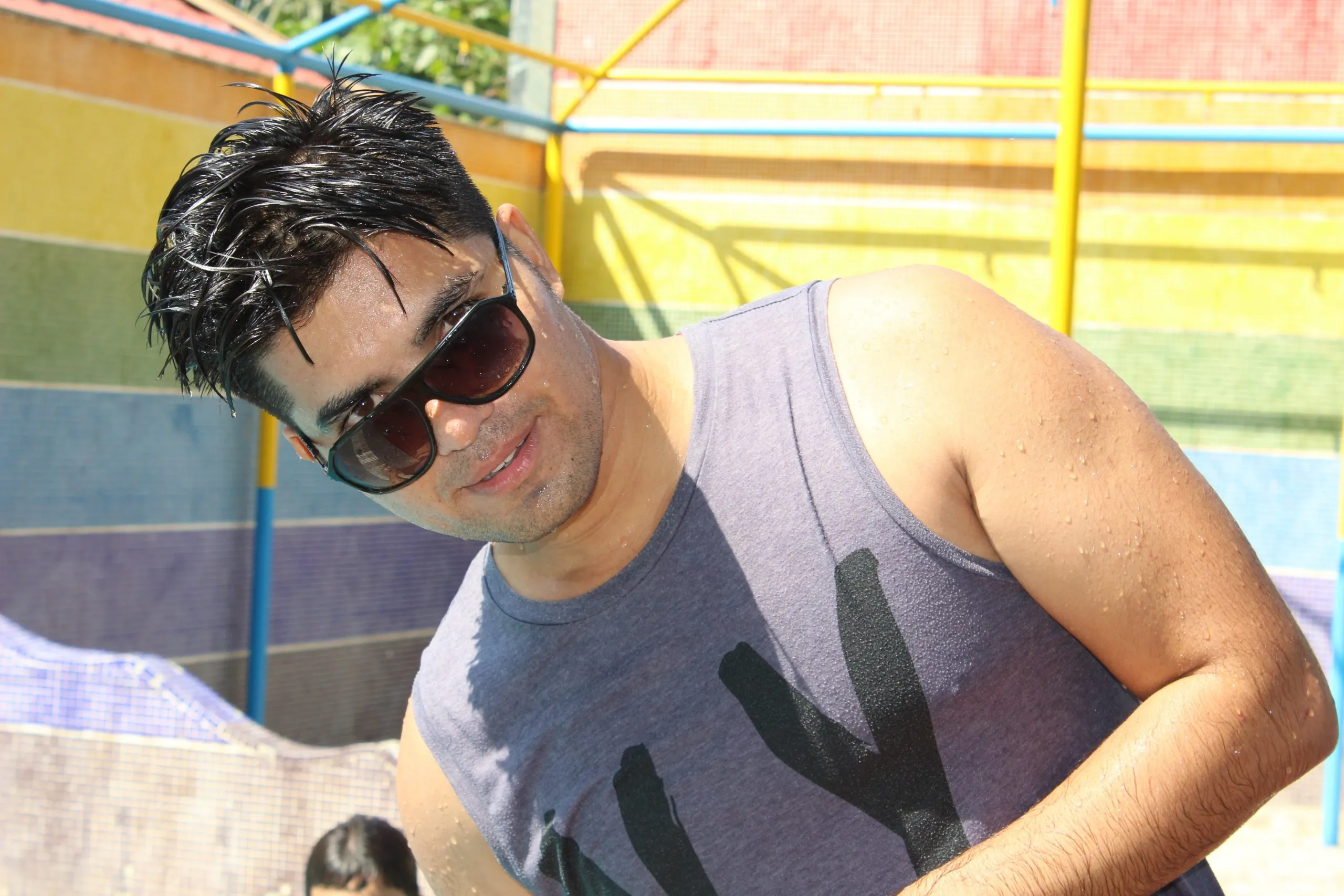 Hi, guys, this is Adhyans Jadli from Dehradun, Uttarakhand, India. I am the admin of this site. In this site, I am going to publish useful information regarding all the academic and competitive examinations.